Make your voice heard! Create NSW has developed a survey to collect vital information from NSW musicians and their representatives to assist in the development of a Contemporary Music Strategy for the State.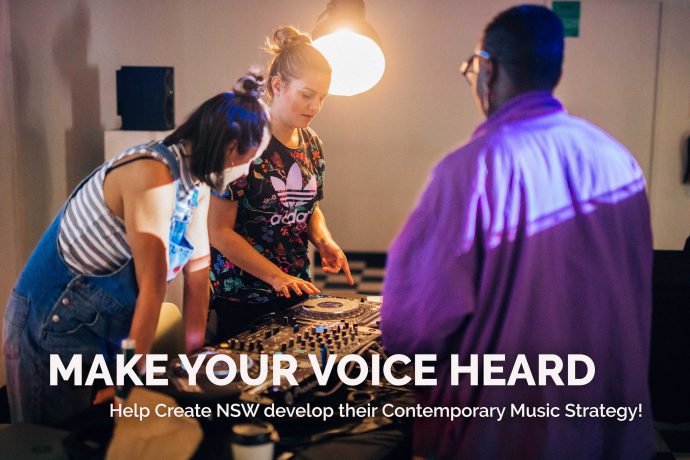 By participating in this survey, you will be answering questions about your experiences and perspectives as a musician living and playing music in NSW.
You can participate in survey at: www.surveymonkey.com/r/GV27ZD8
Survey responses will be strictly confidential and anonymous.
The survey will close on Sunday 30 September 2018.