You wrote a great song, you recorded it, now all you need to do is throw it up on Spotify and watch the streams come rolling in right? Wrong!
The age of streaming presents new opportunities for musicians based in regional areas, but only if you know how to take advantage. With over 60,000 songs being uploaded every day (whoa) you need to understand and engage with these platforms if you're going to stand out.
MusicNSW Regional Music Officer Sats Kramer is joined by Viv Mellish from digital distribution heavyweight GYROstream in a special session designed to help you get the most out of your digital release.
Join us at 6pm Wednesday 10 November on Zoom as Viv takes you through all the different digital streaming platforms (DSPs), the importance of playlists, how a waterfall release strategy works, pitching tips and HEAPS more. This will be followed by a Q+A session where Sats will put any questions you might have to Viv.
The event is free with registration, and will be hosted by Sats Kramer, MusicNSW Regional Music Officer for the South East.
DIGITAL RELEASING LIKE A PRO
6pm, Wed 10 Nov
via Zoom

MusicNSW is supported by Create NSW and APRA AMCOS.
MusicNSW operates on the stolen land of the Gadigal people of the Eora nation. We extend our heartfelt respect to elders past and present. Always was, always will be.


VIV MELLISH
Director, GYROstream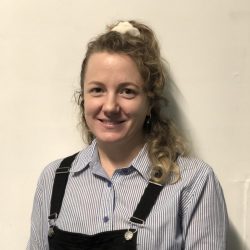 Viv oversees GYROstream and DistroDirect's global marketing and A&R strategy as well as the wider artist promotions team across DSPs, PR and Digital Marketing.
Viv has over 15 years experience in marketing, media and communications and has held roles in a range of sectors including the music industry, the 2018 Gold Coast Commonwealth Games, politics, theatre and film industries.