Learn from some of the best in electronic music at Levels 2019, a day of music masterclasses for women, non-binary and trans folk!
Formerly Women In Electronic Music, the program returns on May 18th 2019 among the state-of-the-art facilities at the newly relocated Studios 301 in Alexandria!
With tickets at $35, all masterclasses are by application only.
Applications are open now until May 10!
Levels 2019 Masterclasses
WHEN: May 18th, 2019
WHERE: Studios 301, Alexandria
TICKETS: $35 per Masterclass via application
APPLICATIONS: Open now until midnight, May 10th
MASTERCLASSES:
Intro to Ableton Live with Sparrows
Producing & Songwriting on Ableton Live with Milan Ring
Demystifying the Decks: DJing 101 with Carolina Gasolina
Mix It Up: Intermediate DJing with Merph (Nectar)
Hardware with Rebel Yell
Setting Your Foundations with Mookhi
The Art of Audio: Mixing and other engineering concepts with Antonia Gauci
One-on-one Audio Engineering Workshops with Georgia Collins and Antonia Gauci
See below for more details on each Masterclass!
Intro to Ableton Live
Interested in music production? Sydney artist Sparrows will walk you through the basics of creating your own tracks on Ableton Live!
No matter your chosen genre, this Masterclass is perfect introduction for budding producers to one of the world's most popular Digital Audio Workstations.
SPARROWS
With Thaylia

WHEN: 10AM-1PM
LEVEL: Beginners - no experience necessary!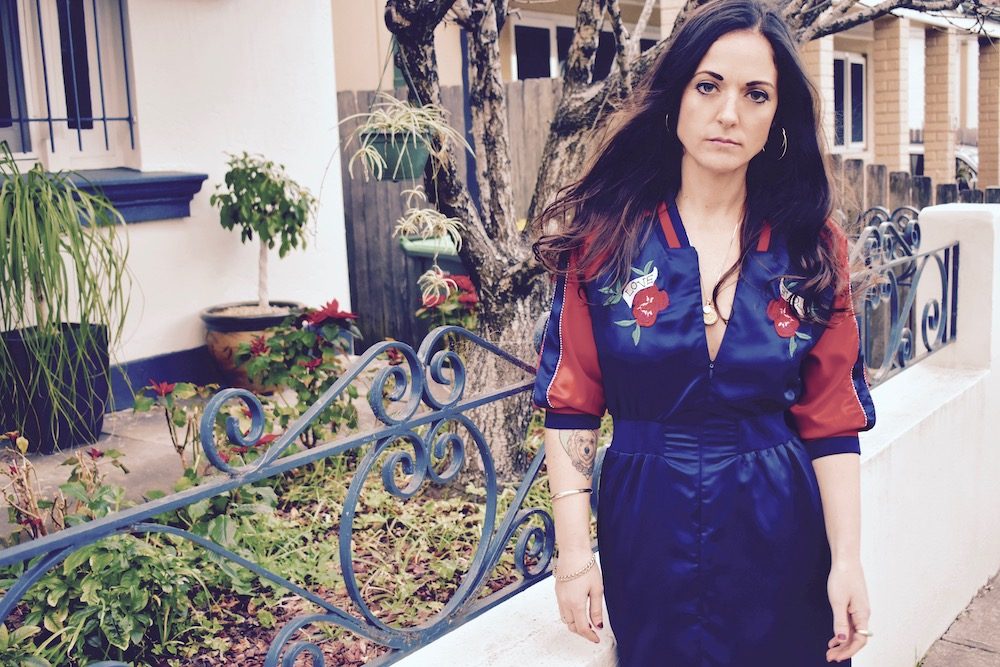 Sparrows
Sydney-based songwriter/producer Jess Nitties writes and performs her music under the alias 'Sparrows'. With 2 Hype Machine #1 tracks, Sparrows' music has been described as 'euphoric dance-pop' (The AU Review) and as 'fantastic electro-pop' (Purple Sneakers).
Her recent self-produced single, 'Over & Out' reached #27 on the Shazam Australia Top 100 Charts, received extensive support from Spotify & Apple playlists and was added to Triple J high rotation.
She recently toured Australia with Kira Puru and is currently working on a variety of collaborate projects.
Thaylia
Darwin born Thaylia is an electronic folk singer-songwriter-producer based in Sydney. She is of Greek/Aboriginal heritage and her childhood years was spent in the red dusty plains of a small outback town called Kununurra in the far north Kimberley's of Western Australia.
A recent a mentor for All Girl Electronic, Thaylia released 'Waiting' in 2018, the first single off her upcoming self-produced EP 'Into My Soul'. The track was added to Spotify curated playlists and received air time on FBi Radio, 4ZZZ and other radio stations around Australia.
Producing & Songwriting on Ableton Live
So, you know the basics of Ableton and you've started writing songs in your bedroom… What's next? Sydney producer Milan Ring will guide you through the steps you need to take your song ideas to the next level! Ideal for budding songwriters familiar with Ableton Live, this masterclass will take you through songwriting ideas and production techniques to help you compose your next hit song.
MILAN RING
With Sports
WHEN: 2-5PM
LEVEL: Basic to intermediate understanding of Ableton Live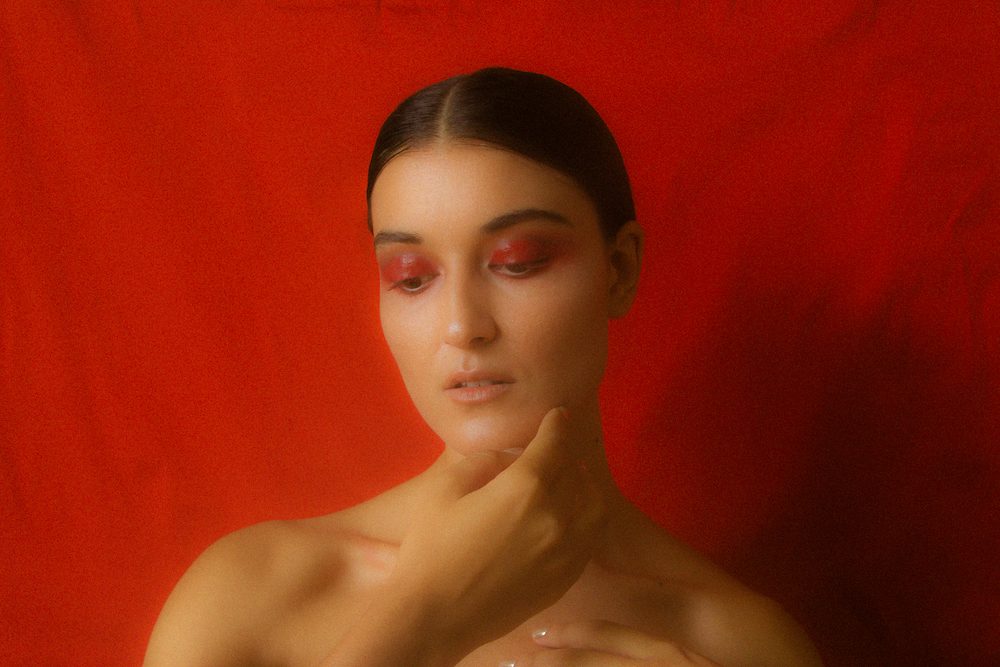 Milan Ring
A singer, rapper, guitarist, producer, mix & mastering engineer, Milan directs each and every aspect of the creative process, from the first chord struck on the guitar to the final master.
Having released a string of EPs and the largely instrumental beat tape Venus Fly Trap, all via her own label MXMAY, last year saw Milan unveil an extensive line of mood-based singles in 'Unbounded', '2063', 'Obscured'.
In late 2018, Milan signed with Astral People for her management, releasing 'Drifting' and more recently, 'Green Light'. Co-produced by BLESSED, 'Green Light' showcases Milan's hip-hop sensibilities alongside atmospheric instrumentation, while continuing her theme of female empowerment.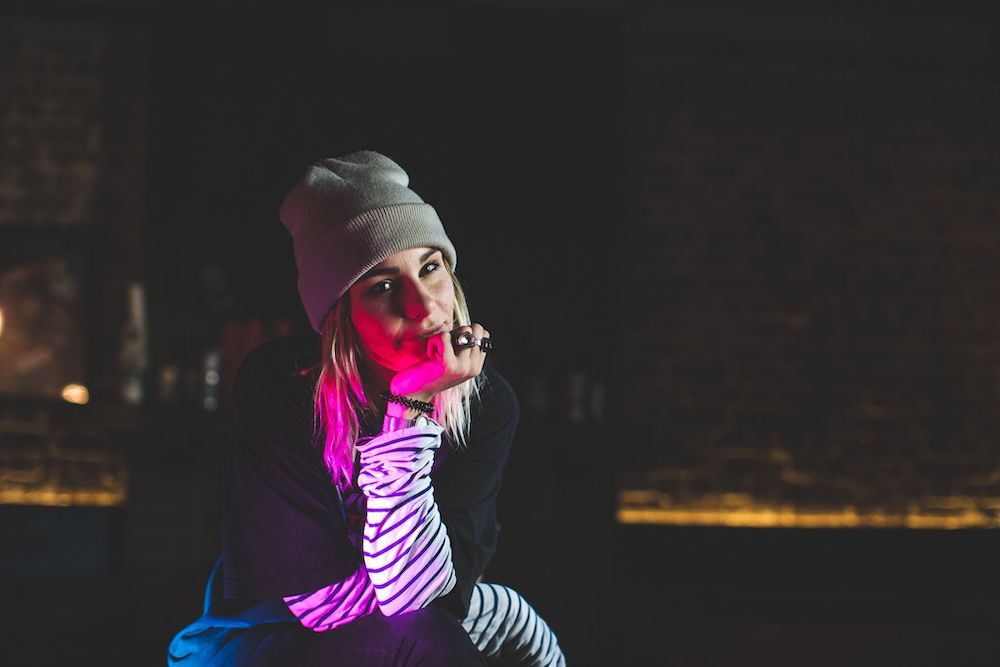 SPORTS
Madeleine Carr aka SPORTS has hit some major milestones as a DJ around Australia playing at festivals the likes of Splendour, Lost Paradise, Wine Machine, THIS THAT and Spilt Milk as well as club and warehouse shows.
Her production debut came at the end of last year with a release on Universal's sub label Of Leisure's Blue Line Steppers compilation album. Her track 'Professor Bitch' features a warped interview of Princess Nokia, thematically highlighting female empowerment and the track was featured as one of the singles on compilation.
2019 sees Madi focus more than ever on her production and music making career and how this shapes her as an artist.
Hardware
Rebel Yell's Masterclass will cover the song writing process from inception to performance using hardware.
Explore different ways of delivering a live performance with hardware and the many avenues electronic music can be made and performed beyond the laptop.
REBEL YELL

WHEN: 10AM-1PM
LEVEL: Beginners - no experience necessary!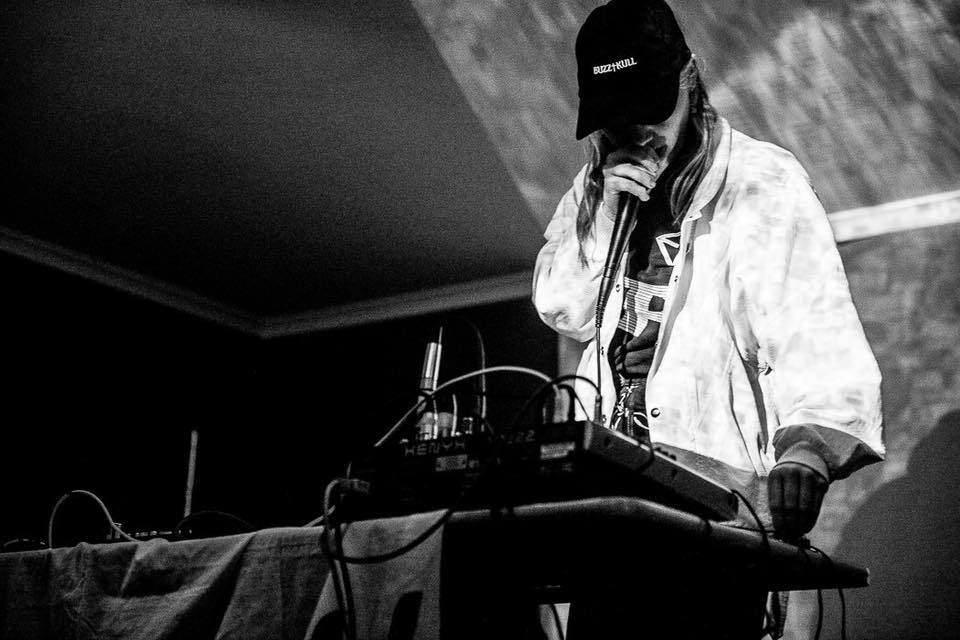 Rebel Yell's dark, industrial and hazy musical output takes the receiver to a fervent dance floor, possessed by heavy basslines and mechanical spells.
Since the release of her debut EP Mother of Millions [Rice Is Nice 2016], and her single 'High Authority', Rebel Yell (aka Grace Stevenson) has evolved and developed her raw, gritty and industrial sound, seeing her support a vast range of artists ranging from Orbital, Charli XCX, Brooke Candy, Pertubator, Youth Code, These New South Whales, Rainbow Chan, Nun and more.
Setting Your Foundations
A guide to optimizing workflow on all approaches to music, from building your team to defining who you are as an artist – in the studio and online.
From music production to navigating the music industry and your career, learn how to set yourself up right from the start in Mookhi's Masterclass!
Mookhi

WHEN: 2-5PM
LEVEL: Ideal for emerging artists with some music production knowledge. This class will cover some Ableton workflow techniques, but Ableton experience is not essential.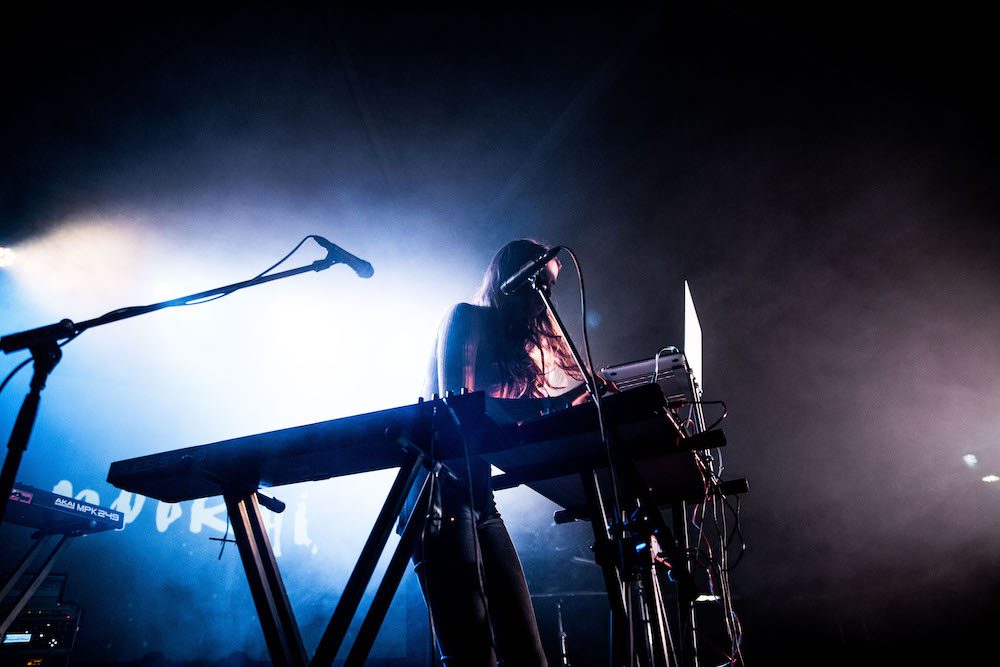 Mookhi is a Sydney based composer, producer, and electronic musician. Using a myriad launch pads, MIDI controllers and effects, she is able to build unusual and lush tapestries of sound live that are unique with every performance.
Since her self-made debut EP in 2017, Mookhi has toured nationally (landing spots at major festivals such as Splendour In The Grass, Groovin' The Moo and Listen Out) and internationally with a buzzing performance at Sounds Australia's Aussie BBQ as part of The Great Escape, 2018.
Demystifying the Decks:
DJing 101
DJing 101 is back with Carolina Gasolina! Get a crash course in the concepts, techniques and equipment vital for getting started with DJing. No matter what genre you're into or your level of experience, this Masterclass will give you the confidence you need to know your way around the decks and kickstart your DJing career!
Carolina Gasolina

WHEN: 10AM-1PM
LEVEL: Beginners - no experience necessary!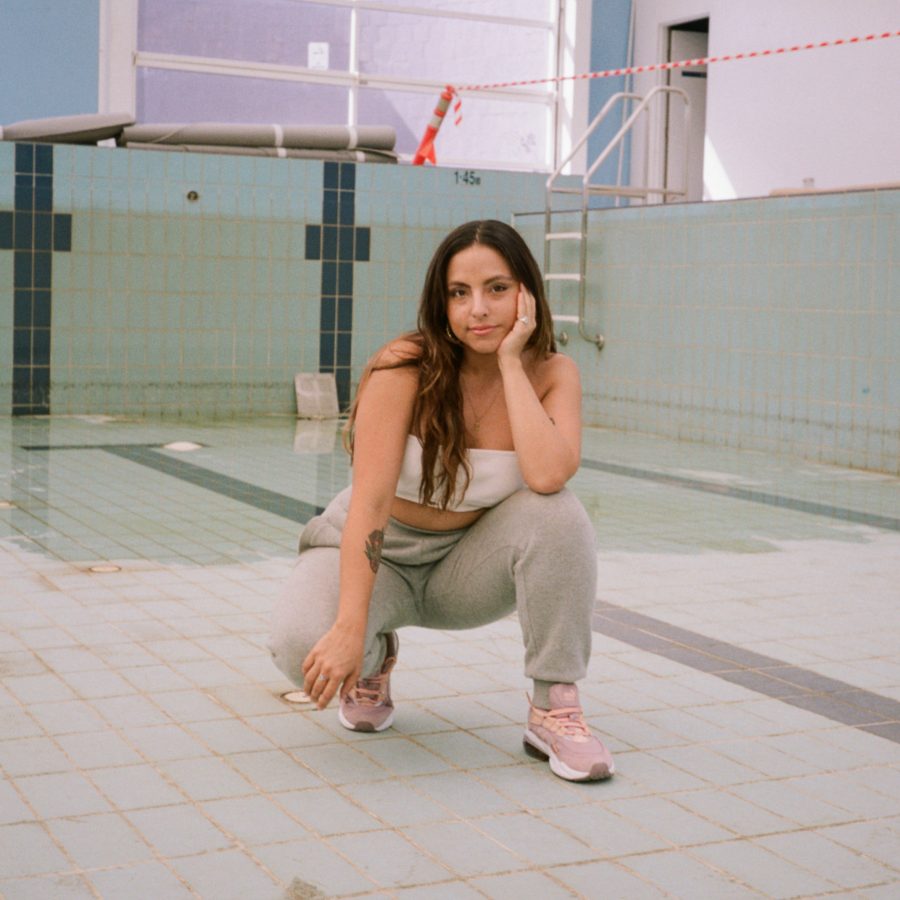 Carolina has shone a light on local music through her past regular shows on FBi Radio and as a Hip Hop DJ, and has played events such as Secret Garden Festival, Laneway Festival and Yabun Festival After Party.
Carolina also works for dance/hip-hop promoters BBE and has worked with Kali Uchis as a Tour Rep.
Importantly, she has become a mainstay on Sydney's cultural scene and an omnipresent voice for women of colour.
Mix It Up:
Intermediate DJing
This DJing Masterclass is ideal for those who know the basics of mixing with CDJs and are ready to take the next step.
You'll be offered the opportunity to jump behind the decks and get some hands-on experience building your mixing skills under the gentle guidance of Sydney based DJ Merph (Nectar).
Merph

WHEN: 2-5PM
LEVEL: Basic to intermediate level of experience with CDJs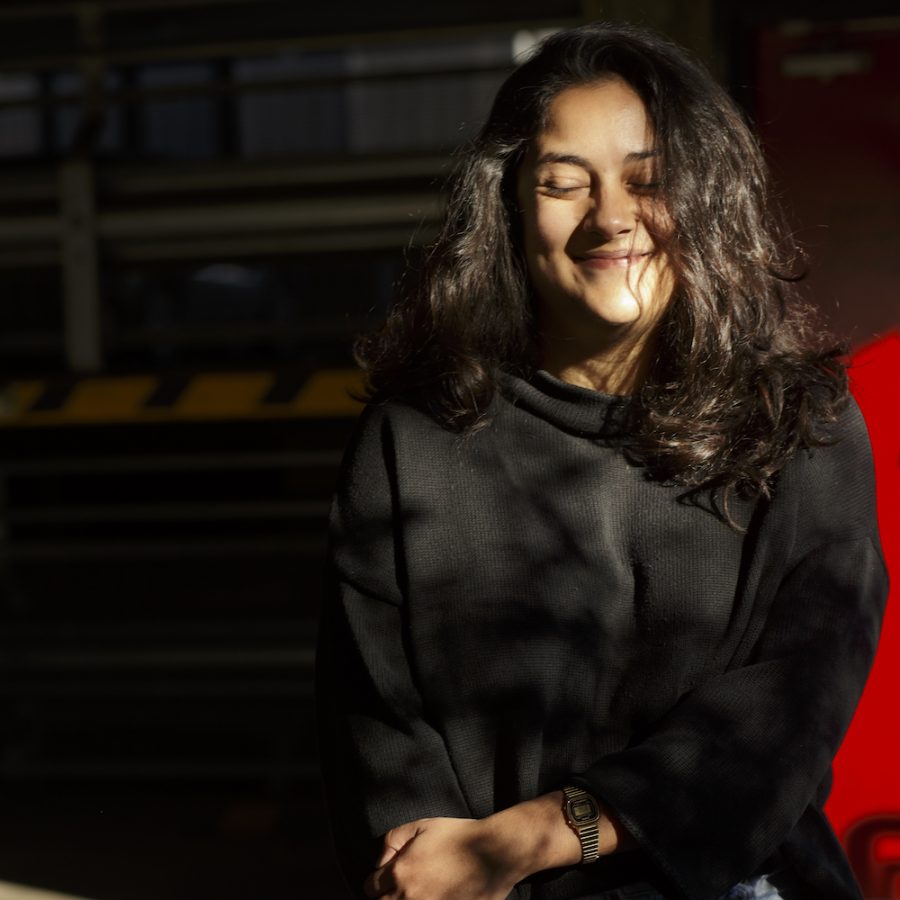 From the dusty crates of Sydney's record stores comes Merph, a genuinely passionate and sound selector.
Now a go-to for warming a dance floor, Merph has recently supported the likes of Optimo, Tornado Wallace, Job Jobse, Harvey Sutherland, George Fitzgerald, and Black Loops - as well as opening the courtyard for CC:Disco at Summer Dance.
Alongside DJing, you'll find Merph running her event and workshop series Apparent Motion, working at Sydney's Network Connection Records, producing Limbs Akimbo on FBi Radio, and completing her PhD in Artifical Intelligence and Human-Robot Interaction.
The Art of Audio: Mixing and Other Engineering Concepts
Learn all about audio engineering concepts in the state-of-the-art facilities at Studios 301!
In this tailored Masterclass, audio engineer Antonia Gauci will introduce you to the world of audio, from mixing to mastering and beyond!
Antonia gauci

WHEN: 10AM-1PM
LEVEL: Beginners - no experience necessary!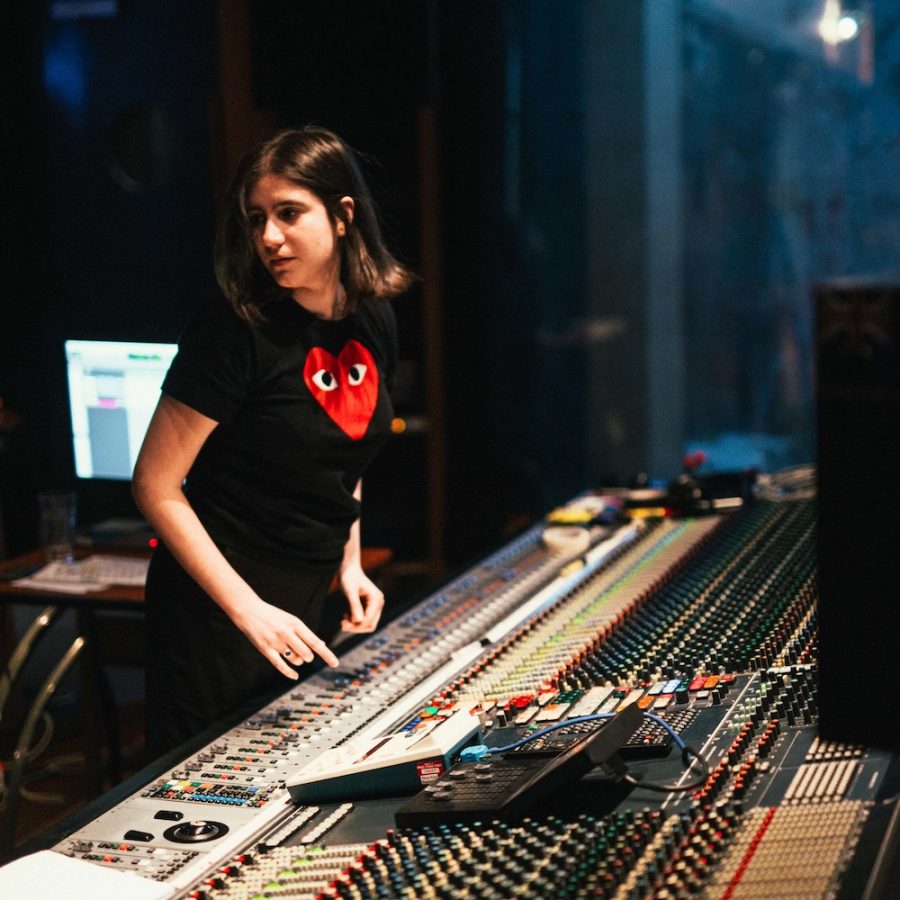 In the past decade, Antonia has established herself as one of Australia's most trusted, best-regarded engineers and versatile mixers, working with numerous local and international artists across the sonic spectrum.
Her credits include: Will.I.Am, Lil Yachty, Macklemore & Ryan Lewis, most notably Kesha's Grammy nominated single Praying, as well as some of Australia's finest; DMA's, Alison Wonderland, Ku?ka, Mansionair, What So Not and Body Type - to name a few.
She cut her teeth at Sydney's legendary BigJesusBurger Studios and Studios 301, and at the same time began recording the cream of Sydney's emerging artists, quickly gaining a reputation for her unique perspective, efficiency and welcoming, ego free nature.
One-on-one audio engineering workshops
Get advice on producing and mixing your track during a one-on-one session with professional audio engineers Georgia Collins and Antonia Gauci.
This workshop is the perfect opportunity for solo artists and bands to bring in their own recordings and get tailored advice from an audio expert.
Come prepared with your song and questions on how to take it to the next level to make the most of this masterclass.
Georgia Collins
& Antonia Gauci

WHEN: 2-5PM
LEVEL: Must have a written song or demo to workshop
Something of a white tiger in engineering, Georgia Collins is one of a handful of female engineers working in the industry.
With a background in mixing, live recording and sound design, Georgia has amassed an impressive body of work since starting in the industry in 2015.
Georgia has interned, assisted and engineered for the likes of Birds of Tokyo, Body Type, Bachelor Pad and Erthlings.
In addition to her work in the music industry, Georgia's sound design and mixing can be heard on a variety of tv series, documentaries and short films.
Applications close midnight, May 10th 2019.