The final instalment of Levels Masterclasses for 2020 is here and we've got a all-online program featuring some of the best in the biz! This suite of masterclasses offers a unique overview of life behind the desk from all angles, helping you level up your technical skills at the same time. There will also be a networking Zoom session where you will get to meet Levels facilitators, MusicNSW reps and other attendees.
See below for more info on the masterclasses and their facilitators.
All masterclasses are free but attendance is by application, and open to women, trans and non-binary applicants only.
Applications close midnight Monday 26 October
Sound Design for Film & TV
WHO: Georgia Collins
WHEN: 6:30–8pm, Thu 29 Oct
Sound design is integral in bringing film and television productions to life. It infuses onscreen action with authenticity, intensity and intimacy by constructing an aural world that compliments the visual storytelling. And it's fun as heck.
With experience across formats, engineer and sound designer Georgia Collins will give you a taste of everything that goes into sound design for film and tv from asset management and track-lay to atmos layering and spot SFX.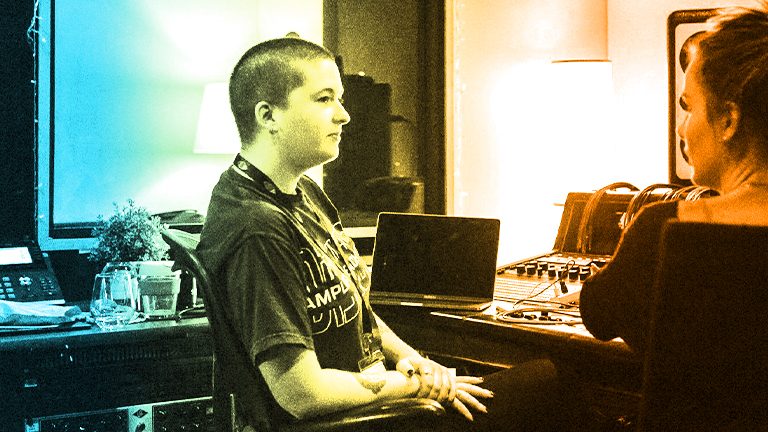 GEORGIA COLLINS
Working in both music and post production sound design, Georgia has assisted and engineered for the likes of Birds of Tokyo, Body Type, Bachelor Pad and Erthlings.
She's worked on spots for Nike, The Sydney Theatre Company and the Australian Ballet and most recently completed work on Eliza Scanlan's (Little Women) highly anticipated directorial debut, Mukbang, as sound designer and mix engineer. In May it was announced the film would premiere at the Sydney Film Festival, 2020.
WHO: Ellatronix
WHEN: 10am–12pm, Sat 31 Oct
There may be no rules when it comes to making a beat, but there are definitely skills and techniques that can expand your beatmaking vocab so you can more fully express yourself on a track.
Producer Ellatronix will take you through it all and show you how to build beats in Ableton Live. She'll also give you a sampling tutorial using sounds submitted by you.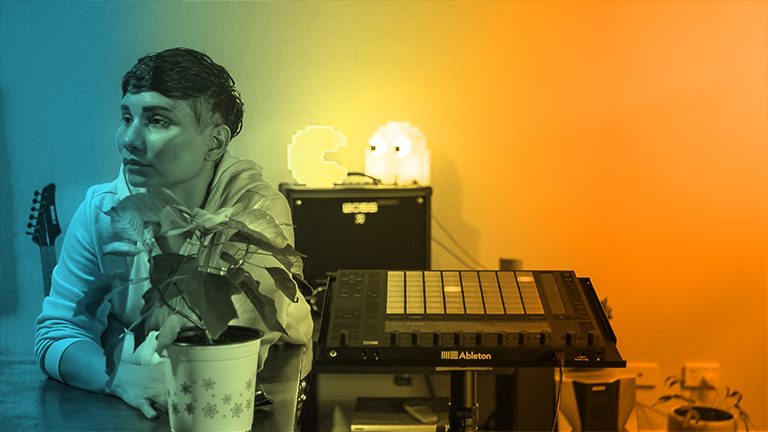 ELLATRONIX
Ellatronix (Ella) is a Sydney-based electronic music producer who grew up out bush in the Kimberleys, Western Australia.
Ella has been mentored by the likes of Paul Mac, Eric Chapus (Endorphin) and Rainbow Chan, and has released music under the name Thaylia, including a recent EP, 'Into My Soul'. Her music has been added to Spotify curated playlists such as Deadly Beats, and has been played on Triple J Unearthed, FBi Radio, 4ZZZ, RTR FM and more.
WHO: Antonia Gauci
WHEN: 12:30–2:30pm, Sat 31 Oct
It's hard to deny the power of an authentic, well-recorded vocal performance. More than guitars, synths or drums, it's the thing that most listeners connect with first – it's why so many producers agree that the key to a great track is a great vocal. By the same token, a poorly recorded vocal can strip a record of its intensity, immediacy and impact. Oops!
In this session, producer/engineer extraordinaire Antonia Gauci will talk about strategies for getting the best performance possible out of your vocalist and making sure that you get all the magic down on tape.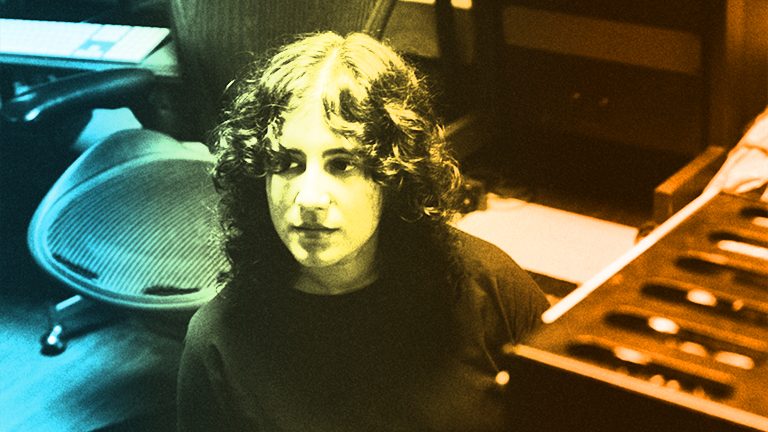 ANTONIA GAUCI
Antonia Gauci is a producer, engineer, mixer and artist based in Sydney. She has worked with artists including Kesha, Lil' Yachty, What So Not, Troye Sivan, DMAs, Japanese Wallpaper and Body Type, alongside a growing client list of Australia's most promising acts.
She got her start assisting Scott Horscroft (The Presets, Birds of Tokyo), Eric J Dubowsky (Chet Faker, Flume, Odesza) and engineering for Kevin Shirley and Cold Chisel. She now works out of her own room at Golden Retriever Studios in Marrickville, making it a hub for the community of artists and producers she has established.
In 2019 Antonia was awarded the Inertia Group Emerging Grant and was invited to be a participant in the inaugural Songhubs x Pathwaves event at Red Bull Studios in Berlin.
Image: Rik Saunders
WHO: Anna Laverty
WHEN: 3–5pm, Sat 31 Oct
A mix can have a huge impact not only on the sound of a song, but on its creative direction – so much so that it's sometimes described as another instrument. Working a mix to bring a creative vision to fruition requires a good ear, deft judgement and a mastery of your tools.
Anna Laverty will bring her years of experience behind the desk to bear in this session, giving you expert advice on rallying your skills and taking your Pro Tools mix to the next level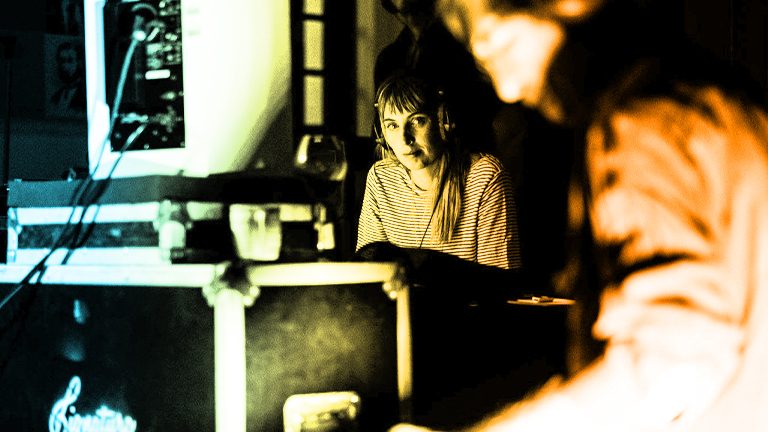 ANNA LAVERTY
Boasting credits on projects by Nick Cave and The Bad Seeds, Courtney Barnett, Paul Dempsey and Florence and The Machine, producer, mixer, engineer and writer Anna Laverty has established herself as one of our industry's finest talents.
Under the tutelage of Award winning producers Paul Epworth (Adele, Primal Scream, Foster The People) and Ben Hillier (Blur, U2, Elbow), Anna honed her production and engineering skills working on releases by Bloc Party, Florence and The Machine and seminal English New Wave band Depeche Mode, amongst others, at London's famed Miloco Studios.
Since her return, Anna has been behind the desk, working with some of the most beloved acts in Australia and abroad, including The Peep Tempel, Something For Kate, Amanda Palmer, Tina Arena, Cut Copy, Meg Mac and Lady GaGa.
Image: Russell Ord
WHO: Anna Laverty, Antonia Gauci, Ellatronix & MusicNSW
WHEN: 5:30–6:30pm, Sat 31 Oct
The day will conclude with this laid-back networking session. Levels attendees will be split into networking groups to meet the Levels facilitators and reps from MusicNSW and reflect on the ideas brought up during the masterclasses.
Applications close midnight Friday 23 October

MusicNSW operates on the the stolen land of the Gadigal people of the Eora nation. We extend our heartfelt respect to elders past, present and emerging. Always was, always will be.
Supported by Create NSW and APRA AMCOS.