Join Sats Kramer, your Regional Music Officer from the South East, on Zoom for July's Moruya Meet Up!
Sats will be joined by Nikki Tuckwell from APRA AMCOS who will be giving a comprehensive rundown of all the services they offer to musicians all over Australia. Joining us too will be Tamlyn Magee, President of Candelo Arts Society.
Following presentations from Sats, Nikki, and Tamlyn, attendees will divide into two breakout groups for informal networking sessions, one with Nikki and one with Tamlyn where you'll have a chance to ask questions and meet other music people in your community.
MusicNSW presents Moruya Meet Up in partnership with APRA AMCOS
MusicNSW is supported by Create NSW and APRA AMCOS
MusicNSW operates from the stolen land of the Gadigal people of the Eora nation. We extend our heartfelt respect to elders past and present. Always was, always will be.
NIKKI TUCKWELL, APRA AMCOS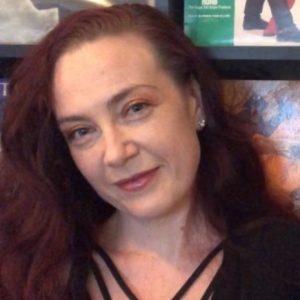 Nikki began working for APRA more than a decade ago, starting out in the General Licensing Department before moving into her current, much more enjoyable role in Writer Services.
Her first contact with APRA goes back much earlier than that though, to her time as a teenage, fledgling singer songwriter and hearing a presentation from an APRA Representative. Little did she know then it was this type of APRA Representative she was destined to become! Nikki's interest in music copyright and the role that APRA AMCOS performs was compounded further while studying music performance at JMC Academy.
It was friend from JMC who worked at APRA AMCOS, that encouraged Nikki to apply for a role herself. Having accepted the fact that she was not going to be the Lorde of her time, it seemed a great fit to instead be working to support those who might be (or actually are!).
An average day for Nikki could include everything from responding to writer member queries (which will vary from how to join APRA AMCOS, to obtaining payments from both here and overseas, to demystifying copyright). Nikki can be found visiting students at Universities, TAFEs, specialist music courses; or helping manage estates of deceased writer's such as Michael Hutchence or Chrissy Amphlett; performing checks and balances so the APRA royalties can be paid out, creating new memberships and interviewing artists like Alex Lahey, L-Fresh & Sally Seltman during an in-house performance. No two days are exactly alike but there are always opportunities to help musicians and that's what makes Nikki's day – everyday.
TAMLYN MAGEE, PRESIDENT OF CANDELO ARTS SOCIETY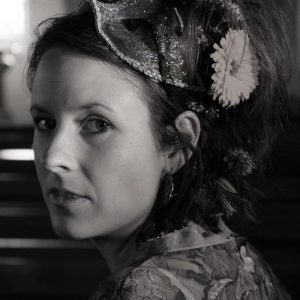 Maybe it was being born at the dawn of the 90s straight into the dead heart of low-income suburban Australia, or maybe not, but something caused Tamlyn Magee to become a constant turner-over of stones in search of lost meaning or unexpected delight. Her solo music project Anactoria is the natural extension of that tendency. Electric harpist in more ways than one, Anactoria commits and re-commits to finding present-moment magic on stage and in the studio.
Tamlyn is also the President of Candelo Arts Society a not for profit community arts organisation, who pride themselves on delivering top notch events that showcase the works and ideas of local, national and international creatives.