Touring is complicated. There are so many things to keep track of, like line-ups, backline, transport, which venues to approach, budgets, accommodation... and all this before a chord's even been strummed. July's instalment of SOUND ADVICE to the rescue!
Hosted by Mia Hull (FBi Radio) and featuring artist Loren Ryan, Rebecca Young (Collective Artists) and Tom Gordon (Yours & Owls), this panel will get you ready for whatever the road can throw at you, and will include an intro to MusicNSW's game changing new tour planning tool, the Regional Touring Network (RTN).
Attendance to this Zoom panel is free with registration.
Live captioning will be available during the session. For any other access requirements please contact laura@musicnsw.com
MusicNSW works on the unceded land of the Gadigal people. We pay respect to Elders past and present, and extend those respects to the First Nations peoples of NSW and beyond. Always was, always will be.
MusicNSW is supported by Create NSW and APRA AMCOS.
LOREN RYAN
Loren is a First Nations Australian and comes from the Gamilaraay people native to Northwest NSW. She writes original songs and translates well-known Australian songs into her "ngamba dhalaay" mothers' tongue – Gamilaraay.
Loren has a deep-seated relationship with community across the Gamilaraay Nation, teaching language to Pre-School aged children. Highlights over the years include singing a live duet with her idol Jessica Mauboy, performing as a headline act at Yabun Festival Sydney and singing with superstar Kelly Rowland during her live audition for The Voice.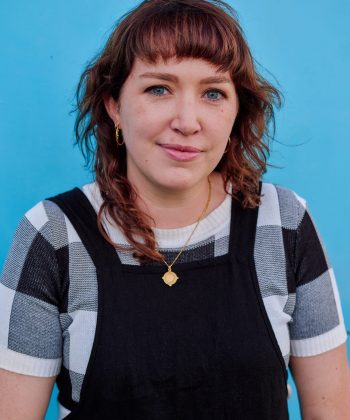 REBECCA YOUNG
Rebecca is Director and Senior Agent at independent booking agency Collective Artists, music programmer for Fairgrounds Festival in Berry; and is a director at One of One, a not-for-profit charity that supports and celebrates women and GNC folk in the music industry.
Rebecca's roster includes Aldous Harding, dameeeela, Emma Donovan & The Putbacks, Julia Jacklin, Kaiit, Maple Glider, Rolling Blackouts Coastal Fever, Sarah Blasko, and Tia Gostelow.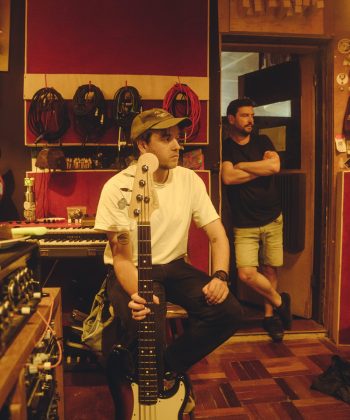 TOM GORDON
Having previously worked for RAD Management (Hockey Dad, Bad//Dreems, RAT!hammock), Music SA, Inertia Music and 5/4 Entertainment, Tom is currently a Booking Agent for Yours & Owls, an A&R Rep for Farmer & the Owl, and Director of his own management group, Planet Shhh (Paradise Club and Horror My Friend).
Playing as part of acts Horror My Friend and West Thebarton, Tom has toured nationally and internationally, supporting acclaimed artists and performing at some of the world's most notable venues and festivals.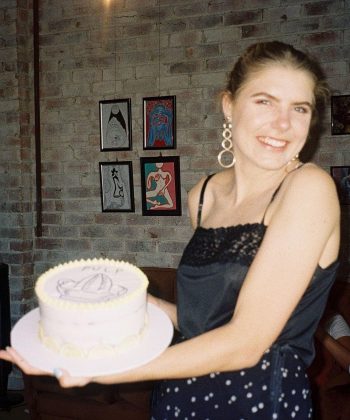 MIA HULL
Mia Hull is a writer and radio maker from Far West NSW. She currently hosts FBi Radio's flagship long-form interview program Out of the Box; delving into the recollections and record collections of Australia's most fascinating people.
Mia is also a journalist at ABC Radio National, and has produced stories for BBC Sounds, ABC Radio Illawarra, Living Arts and Culture, Happy Mag, Pulp Zine, and FBi Radio.