SOUND ADVICE: Building Your Team is on its way and in light of the recent COVID flare-up we're taking this party online.
Join us on Tuesday 20 July on Facebook Live for a live panel and Q+A that will cut through the nonsense and drill down on who emerging artists really need around them to help take their careers to the next level.
A successful career in music requires a lot more than just good songs and the ability to shred. Outside of the music there's so much to keep on top of like marketing, distribution, contracts, booking, management – and this can get overwhelming quickly. So often, success depends on the company you keep.
Enter: our all-star panel. Facilitated by FBi Radio's Darren Lesaguis, the panel features A&R Representative for Ditto Music Jinaya Walford, Artist Manager Andrew Klippel (Genesis Owusu), Booking Agent at Village Sounds Katie Rynne, and PR Director at Thinking Loud Aniela Swiatek.
If you have any questions during the panel discussion, jump into the comments and at the end our panellists will get to as many as possible.
SOUND ADVICE:
BUILDING YOUR TEAM

6pm Tuesday 20 July
Facebook Live
Sound Advice is proudly supported by
Create NSW and APRA AMCOS.
The staff of MusicNSW lives and works on the stolen land of the Gadigal, Djiringanj, Walbanga, Wandianian and Wiradjuri people, and we pay our respects to Elders past, present and emerging. Always was, always will be.
ANDREW KLIPPEL - ARTIST MANAGER, GENESIS OWUSU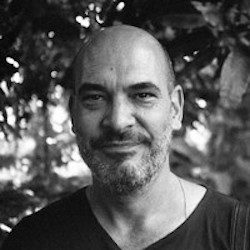 Andrew Klippel is artist manager to Canberra-based musical sensation Genesis Owusu. Andrew co-founded independent artist management, recording, publishing and creative company OURNESS.
Andrew is also a songwriter, producer and artist in his own right and you'll hear his creative flare throughout Genesis Owusu's debut album "Smiling With No Teeth".
ANIELA SWIATEK - PR DIRECTOR, THINKING LOUD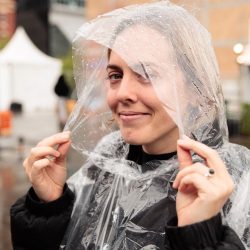 Aniela Swiatek is the PR Director at specialist music agency, Thinking Loud. She previously worked as the PR Manager at independent labels Sweat It Out Music and Central Station Records, and in 2014 launched an independent venture, October Records, with her colleague Andrew Boon.
Highlights of Aniela's career so far include working with Sampa the Great, Genesis Owusu, Hiatus Kaiyote, AJ Tracey, Chet Faker, REMI, Kaiit, Bad Apples Music, Red Bull Music, Boiler Room and many more.
DARREN LESAGUIS - PRESENTER, FBi RADIO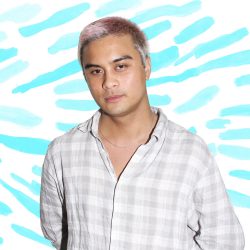 Darren Lesaguis hosts two weekly shows at FBi Radio - Wednesday Arvos and Race Matters with co-host Sara Khan, interviewing artists, writers, creatives, and community leaders about race and culture.
Darren is also the Digital Coordinator at indie label Remote Control Records and co-founder of local imprint Pointer Recordings. He has worked on digital campaigns for The xx, Courtney Barnett, Methyl Ethel, Aldous Harding and more.
JINAYA WALFORD - A&R REPRESENTATIVE, DITTO MUSIC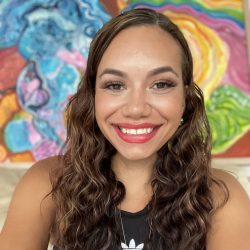 Jinaya Walford is the Australian and New Zealand A&R Representative for Ditto Music, a music and label services company that works with over 500,000 artists and labels worldwide. Since joining the team at the start of this year, Jin has worked with artists such as ONEFOUR and Miiesha.
Jin has recently been announced as the judge for the National Indigenous Music Awards. Jin is a leader in the Aboriginal Community and uses her platform to amplify voices and bring awareness to issues such as diversity and inclusion.
KATIE RYNNE - BOOKING AGENT, VILLAGE SOUNDS
Katie Rynne is a senior booking agent at Village Sounds, a Sydney based agency, and part of Secret Sounds Group. Katie represents a roster that includes Something For Kate, Wafia, Alex Cameron, Mo'Ju, Bad//Dreems, Miiesha & Sycco.
Katie was nominated for Booking Agent of the Year at The Industry Observer Awards in 2018, and has appeared as a speaker at a number of industry conferences including Bigsound, Face The Music, WAMCon, and VIVID Ideas.