Image description: Light blue banner featuring event details and black and white images of Becca Hatch and Ricky Simandjuntak over pink, purple and blue swirls.
Getting the artist/manager relationship right is crucial to building a successful, sustainable career. At its best, the relationship is a potent symbiotic mix of shared ambition, shared philosophy and shared passions.
When these stars align, the manager can advocate confidently for their artist, the artist can effectively execute their manager's strategy, and they can build the brand together. But with so many variables, getting this relationship right is anything but straightforward.
In this intimate edition of Sound Advice, R&B powerhouse Becca Hatch and artist manager Ricky Simandjuntak will show you what it means to get it right. In conversation with FBi Radio's Mia Hull (Host, Out Of The Box), Becca and Ricky will share their experiences as an artist-manager duo, how their relationship formed, how it's grown, and how as a partnership they've been able to kick so many goals together over the years.
In Good Hands will be streamed live on Facebook and will be followed by a live Q&A session with Becca and Ricky. If you're a budding manager, self-managed or unmanaged artist, or just love great stories, tune in from 6pm on Tuesday 23rd of November.
IN GOOD HANDS
6pm, Tue 23 Nov
Facebook Live
MusicNSW is supported by Create NSW and APRA AMCOS.
MusicNSW operates on the stolen land of the Gadigal people of the Eora nation. We extend our heartfelt respect to elders past and present. Always was, always will be.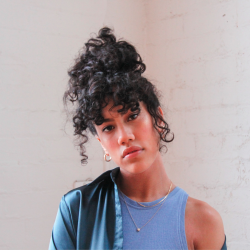 With a run of fire releases over the past two years, Becca Hatch is firmly establishing herself as one of Australia's most promising talents.
With a sound rooted in R&B; Becca leans into her Samoan heritage with powerful gospel choir vocals and tranquil island sounds, while her Indigenous roots are evident through storytelling and poignant self-reflection.
RICKY SIMANDJUNTAK
Artist Manager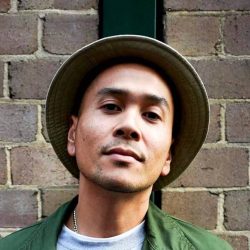 Ricky Simandjuntak is an artist manager with an undeniable track record for recognising and fostering talent.
Having worked with The Kid LAROI and Sampa the Great early on, he now represents Becca Hatch and ONEFOUR. He's learned some important lessons along the way which have shaped the way he approaches artist management today.
MIA HULL
Presenter, FBi Radio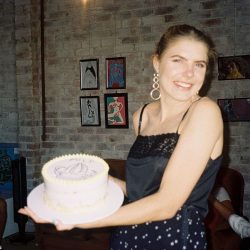 Mia Hull is a writer and radio maker from Far West NSW. She currently hosts FBi Radio's long-form interview program Out of the Box; delving into the recollections and record collections of Australia's most fascinating people.
Mia has produced stories for ABC Radio Illawarra, Living Arts and Culture, Happy Mag, Pulp Zine, and FBi Radio.