Image description: blue banner with event name and details, partner logos and blue swirls in the bottom corners.
With all the channels available to everyone, there are so many options for putting yourself and your music out there, but it can become overwhelming.
Come along to the Armidale Playhouse as Music Marketing titan Tracey Griffiths (Kick Music Management) gives a masterclass on marketing that will help you think strategically about what you're doing, get in front of new audiences and build your brand.
The Masterclass will be followed by a Q&A session and a chance to network with other passionate music people in your area, including your Regional Music Officer for the North West Sarah Leete.
SOUND ADVICE: Kick-Start Your Marketing
Wednesday 20 April
The Armidale Playhouse
309 Beardy St, Armidale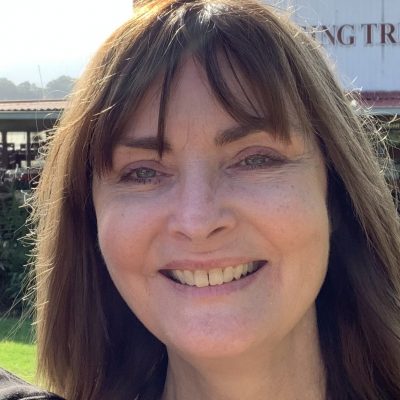 Tracey owns and operates Kick Music Management which specialises in artistic business development and event management. She has worked in music for more than 30 years, including time at Sony Music, The Enmore Theatre, and lecturing at APM Marketing Institute..
With extensive experience in venue entertainment management and festivals she is currently consulting and developing business for a stable of fine acts including William Crighton, Darren Hanlon and Kutcha Edwards.
MusicNSW is supported by Create NSW and APRA AMCOS.
This event is taking place on stolen Aboriginal land. MusicNSW acknowledges the traditional owners of this land and the colonial violence that displaced them. We pay our respects to elders past and present, and acknowledge that sovereignty was never ceded. This always was and always will be Aboriginal land.