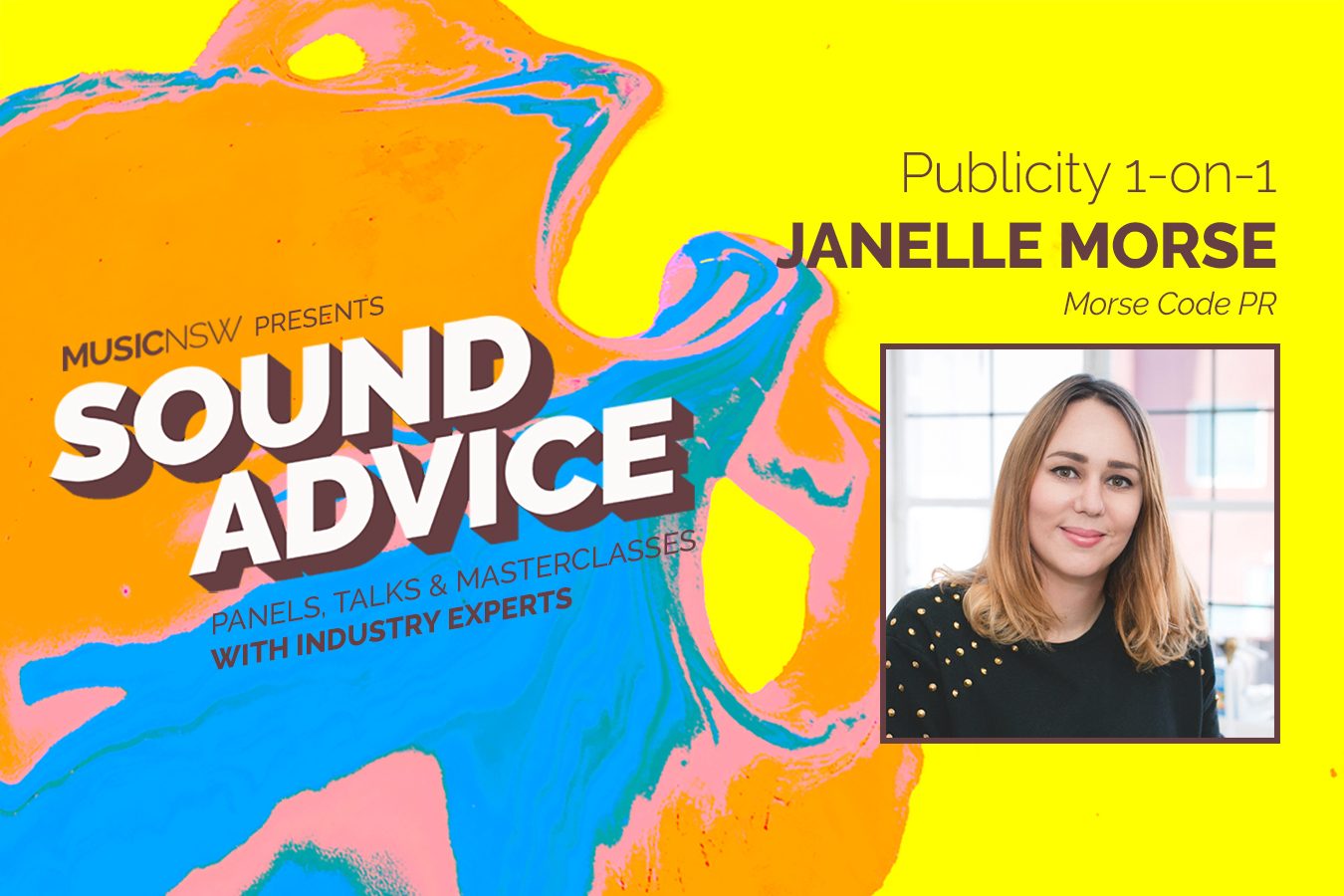 Crack the publicity code and get media traction for your music, with personalised guidance from PR pro Janelle Morse (Morse Code PR).
Janelle will bring her 13+ years of experience to your 1-on-1 and help you refine the message you're putting out into the world so it makes the biggest splash possible.
Each session is 30 minutes and will give you face-to-face feedback on what you're doing right and what you could be doing better in terms of getting people to sit up and take notice of you and your tunes. There are only 4 slots so get in quick!
SESSION TICKETS
Wednesday 26 February
107 Projects, 107 Redfern St Redfern
If travel to Redfern is not an option for you, online video call arrangements can be made. Contact us for more details.
107 Projects is an accessible space. See here for details on venue accessibility. For any further questions please contact us.
Sound Advice is proudly supported by Create NSW and APRA AMCOS.
ABOUT JANELLE
Janelle is based in Sydney and heads up publicity for Groovin the Moo, FOMO Festival and Newtown Festival. She also works with the team at CanTeen on their Side of Stage project. She has worked with artists including San Cisco, Carla Geneve, Tame Impala and POND and currently, champions some excellent artists including Spacey Jane, Ok Moon, MID CITY, Mickey Kojak, murmurmur, Ziggy Ramo and Kinder.