Using online platforms is easy – they're built to be easy. But using them to actually advance your music career is a lot trickier.
How do you build an audience? What should you be posting? And when should you be posting it? And what about distro and streaming platforms? WHAT!?
Sound Advice comes to the comfort of your home with a panel discussion focusing on all these questions and more. This online event will help you get the most out of the dizzying array of online tools, social media and streaming platforms that you have to be across as an artist in 2021.
The panel will be moderated by Elefant Traks' A&R Coordinator Carolina De La Piedra and will feature hip hop heavyweight Tasman Keith, Artist Manager to Barkaa and Dobby Vyvienne Abla and Sarah McManus from Dew Process. With a lineup drawn from all across the industry spectrum, Use Your Platform will approach the question of how to make your platforms pop from all sides.
The event will conclude with a Q&A where you can take advantage of the experience and expertise of our A+ panellists.
SOUND ADVICE:
USE YOUR PLATFORM

6pm Tuesday 14 September
Facebook Live
CAROLINA DE LA PIEDRA
A&R Coordinator, Elefant Traks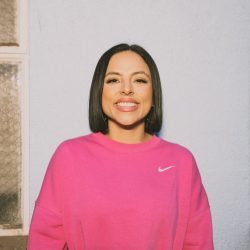 Carolina De La Piedra is the A&R for Elefant Traks, a DJ and radio host. In the past few years Carolina has been the project lead for Tracks in partnership with FBi Radio and Blacktown Arts Centre.
As a DJ she has played Secret Garden Festival, Laneway Festival, Darwin Festival and is booked for Splendour in the Grass 2021. Most importantly, Carolina has become a mainstay on Sydney's cultural scene and an omnipresent voice for women of colour and for Western Sydney.
SARAH MCMANUS
Content & Community Coordinator, Dew Process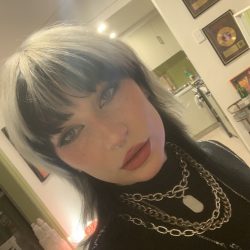 Sarah McManus entered the music industry at 19, creating content for media company The Brag and working as the marketing assistant at dance label TMRW Music.
Sarah is currently the Content & Community Coordinator at stalwart indie label Dew Process, home to artists such as Mallrat, Tkay Maidza, London Grammar, Eves Karydas, Tyne-James Organ and more. In her current role she overseas social media, content creation, marketing activities, and streaming.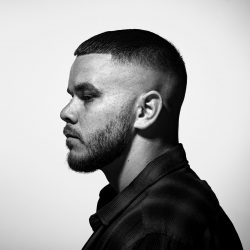 From a small town on New South Wales' mid-North Coast most commonly recognised for one of the country's most notorious missions and most shameful history, Tasman Keith is carrying on the storytelling traditions of his family, by writing a new chapter through music.
In the first half of 2021, Tasman Keith has already released his new single 'ONE' with Kwame, appeared on ABC's The Set and won the Australia Council For The Arts 'Dreaming Award'.
VYVIENNE ABLA
Artist Manager, Vyva Entertainment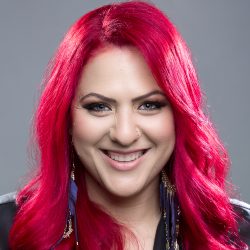 Vyvienne Abla is the artist & tour manager for Dobby and Barkaa, as well as acting manager for Áine Tyrrell and Emily Wurramara.
Vyv has been working in the music and creative industries for 18 years locally and across the globe. In 2007 she founded Vyva Entertainment, using Hip Hop and music culture to empower others, with a focus on integrating industry, education and community to create unique pathways for youth, artists and professionals.
Sound Advice is proudly supported by
Create NSW and APRA AMCOS.
The staff of MusicNSW lives and works on the stolen land of the Gadigal, Djiringanj, Walbanga, Wandianian and Wiradjuri people, and we pay our respects to Elders past, present and emerging. Always was, always will be.