19th April, 2018
MusicNSW and FBi Radio present the Women In Electronic Music Masterclasses for 2018!
Learn from the best in electronic music on May 12 & 19, 2018 at 107 Projects, Redfern!
Whether you're starting out in electronic production, or you want to be Sydney's next big DJ, we've got you covered!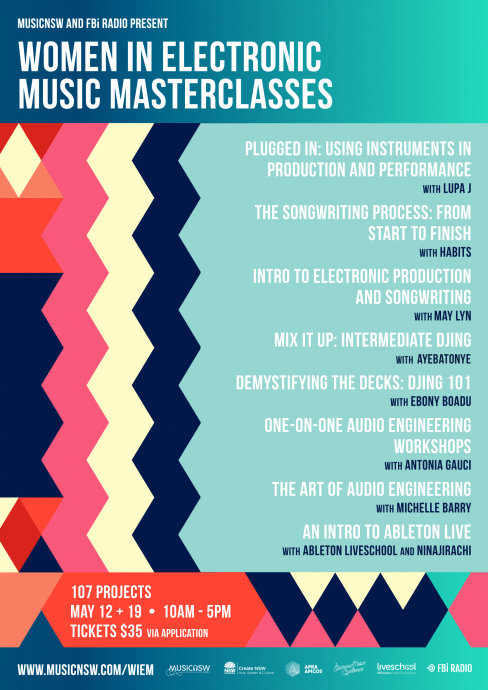 For more info and to apply click here!