Image description: White and blue banner featuring event title with pink and orange swirls.
In October, SOUND ADVICE is going beyond ramps and toilets to get at what's really involved in making live music accessible and inclusive for musicians, music workers and music lovers with disability.
The lockdown has given us time to think about how we do things and right on time, Accessibilty Consultant Morwenna Collett brings you a Masterclass and a series of 60-minute 1-on-1 consultation sessions focused on demystifying the concept of access, and giving you ideas for quick wins and longer-term accessibility and inclusion improvements.
For more information and to register, see below!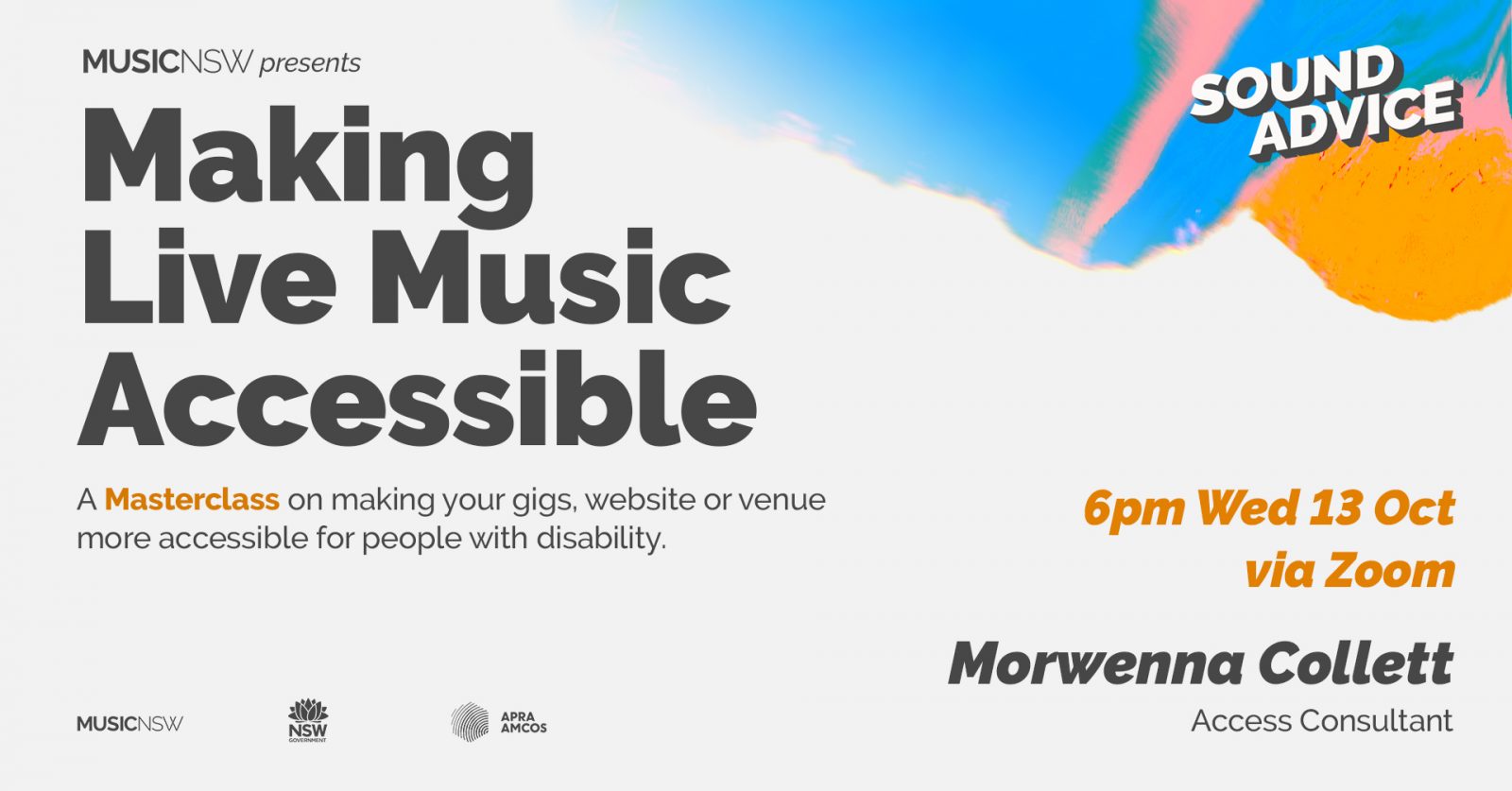 Making Live Music Accessible
Zoom Masterclass
Open to all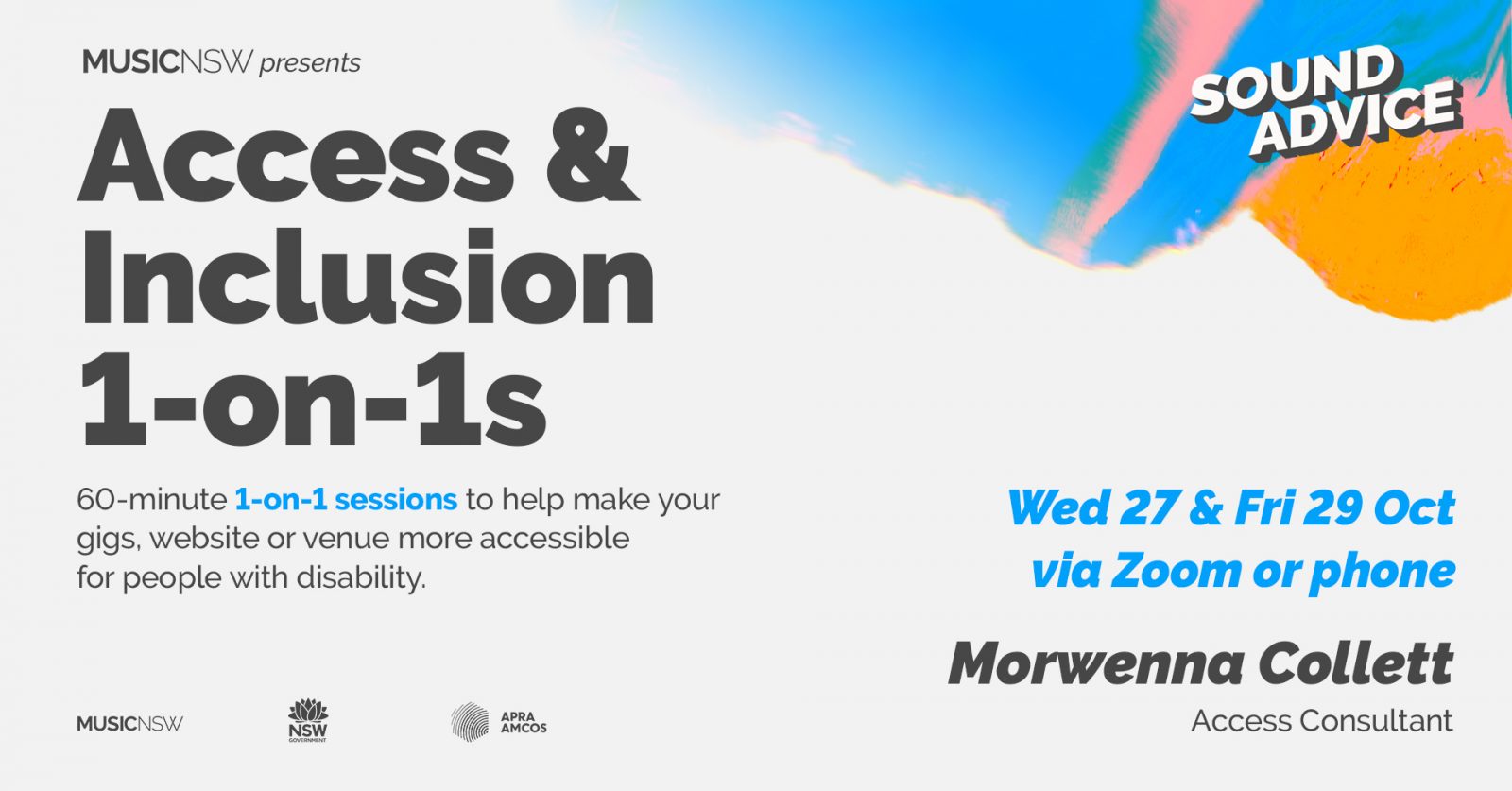 Access & Inclusion 1-on-1s
Zoom or phone
by application