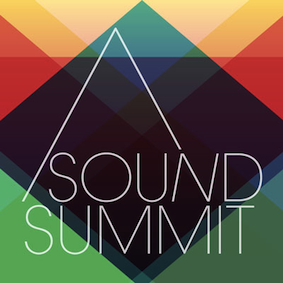 Sound Summit is pleased to announce the second lineup announcement for the forthcoming 2011 festival.
Having already announced a massive international lineup featuring Moon Duo (USA), Wet Hair (USA) and Mono (JPN), we are pleased to unveil a huge Australian lineup, making this year's Sound Summit the biggest yet.
Featuring incredible local bands from across the country, we Fabulous Diamonds (VIC), Collarbones (SA/NSW), the legendary Scattered Order, Kirin J Callinan, Guerre, Domekyo/Gonzales, No Art, Forces (VIC), Kitchen's Floor (QLD), Bare Grillz, Horse Macgyver (VIC) and Blank Realm (QLD). In the coming weeks, we will be announcing another round of acts, so stay tuned for more!
The Sound Summit live program will be released soon and tickets will be on sale via Moshtix.
SPACE SUMMIT
In addition to this expanded live program, Sound Summit welcomes the country's key independent and innovative venues for a show-and-tell fest, we present Space Summit – a mini-forum for focusing on independent music of all genres via the amalgamation and collective presentation of Artist Run Music Initiatives & independent space collectives from Sydney and beyond.
During the October 2nd day-long event, collectives who are reshaping our definition of 'venue' including 505, The Red Rattler, National Association of Visual Arts (NAVA)'s 'We Are Here', Space Syndicate and 107 Collective will come together to discuss the ins and outs of hosting independent music in new and emerging performance spaces from the perspective of host, artist and fan.
Speakers and participants include: Rebecca Conroy (Bill & George), Matt Kennedy (Eternal Soundcheck), Georgie Meagher (Firstdraft) Brianna Munting (NAVA), Nicole Dennis (The City Mouse), Trevor Brown (Ex-The Gunnery), 107 Projects, ReNew Newcastle + Mor.
Sound Summit takes place on the October Long Weekend in venues in and around Newcastle and is proudly supported by ArtsNSW, The Australia Council for the Arts, MusicNSW, APRA and FBi Radio.
For more information head here.