Image description: Light blue and grey banner featuring event details and black and white images of Becca Hatch and Ricky Simandjuntak and BLESSED on the phone wearing a bright red jacket.
In November, we're bringing you two very special SOUND ADVICE events, right to the comfort of your home.
First up join R&B powerhouse Becca Hatch and artist manager Ricky Simandjuntak as they show you what it means to get the artist/manager relationship right. Becca and Ricky will share their experiences as an artist-manager duo, how their relationship formed, how it's grown, and how as a partnership they've been able to kick so many goals together over the years.
The following week will see guitar-wielding rapper, singer, and producer BLESSED deliver a unique Masterclass. He will take you through his experiences and answer all your burning questions about on- and offline relationship building and getting your at-home studio setup humming.
For more information and to join the events, see below!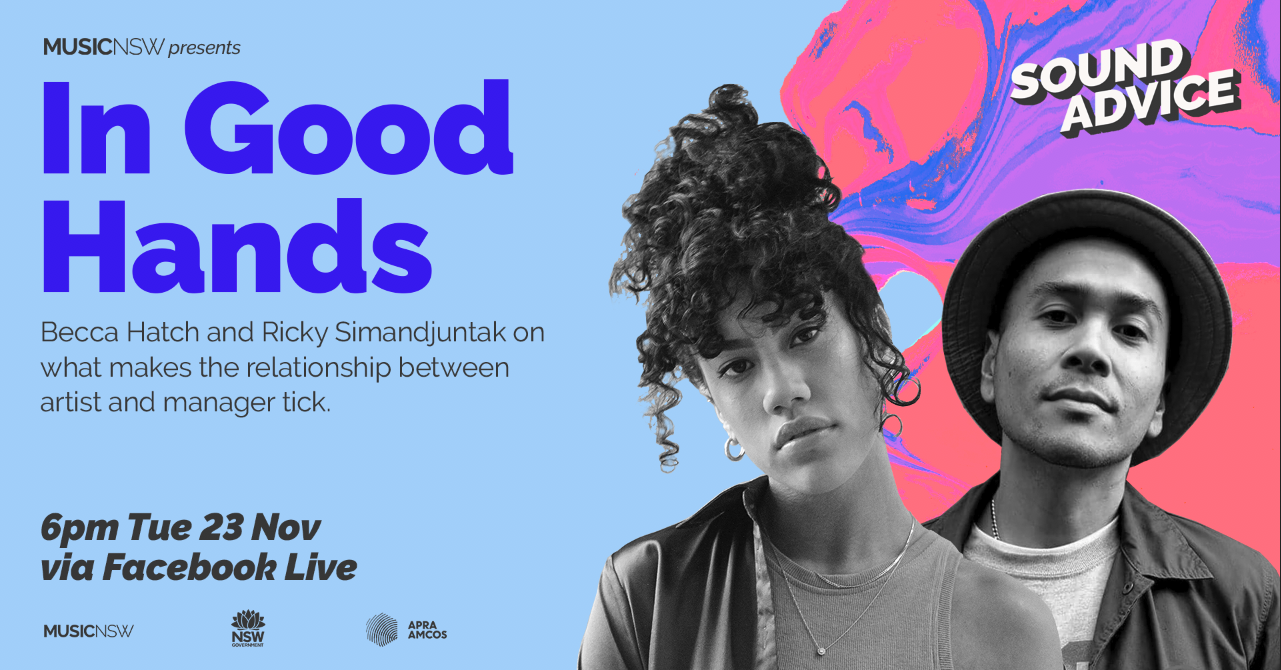 In Good Hands
Tue 23 Nov
via Facebook Live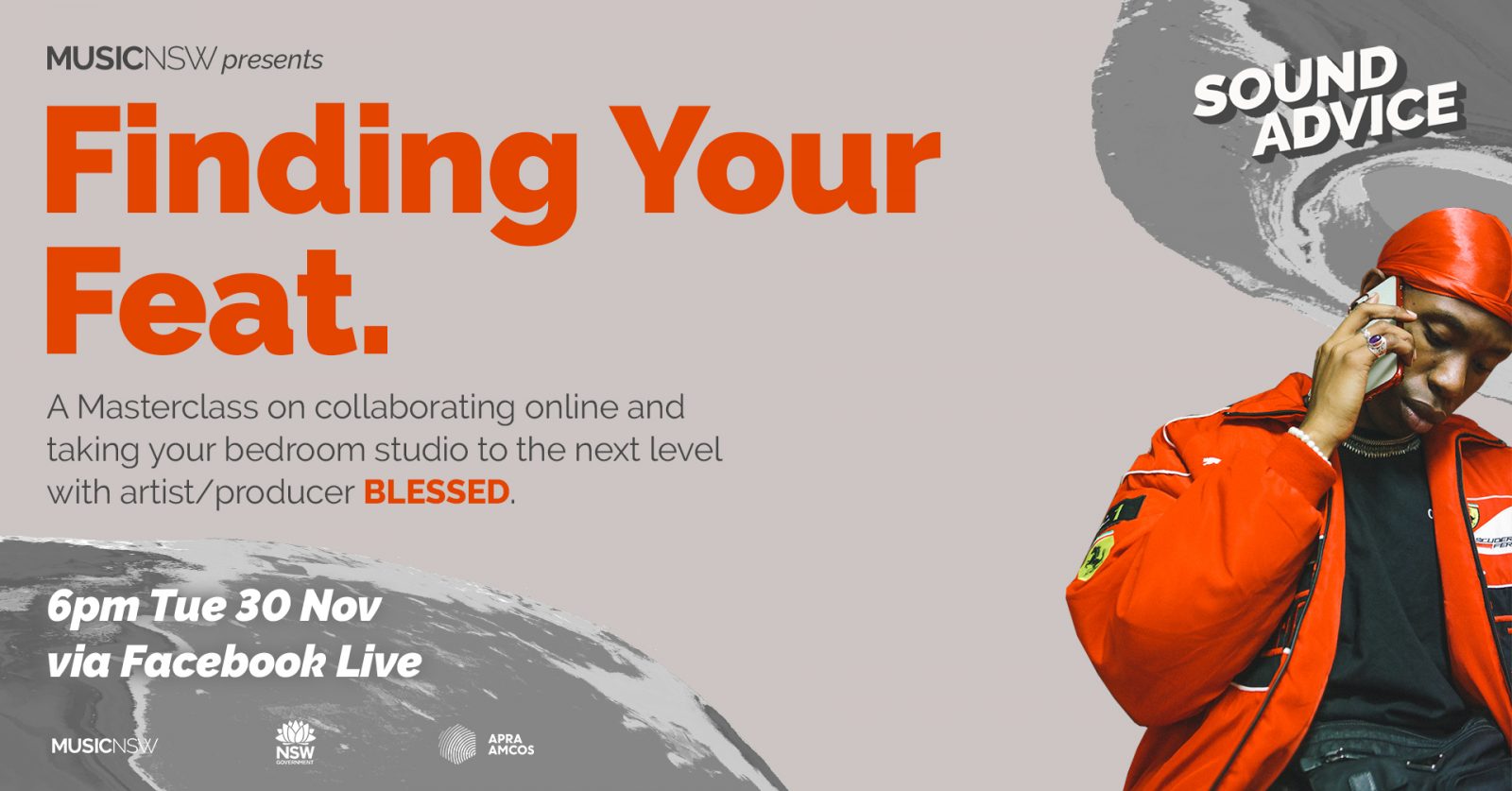 Finding Your Feat.
Tue 30 Nov
via Facebook Live
MusicNSW is supported by Create NSW and APRA AMCOS.
MusicNSW operates on the stolen land of the Gadigal people of the Eora nation. We extend our heartfelt respect to elders past and present. Always was, always will be.