Image description: event banner featuring dark background with some colourful shapes, event name and details and partner logos.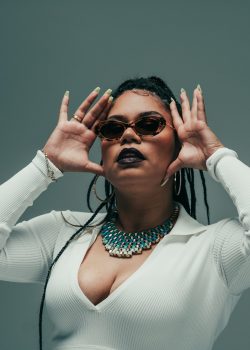 Artist
BARKAA is a Malyangapa, Barkindji woman from Western NSW, now living in SW Sydney on Gandangara land. Since her 2020 debut single, "For My Tittas", BARKAA has notched numerous live performances (including the Sydney Opera House), appearances on Rage, has been awarded the 2020 PUMA Rookie Of The Year Award for Acclaim Magazine, featured in GQ, named one of the top rappers in the country by triple j and Red Bull, and most recently announced as part of The #YouTubeBlack Voices Class of 2022.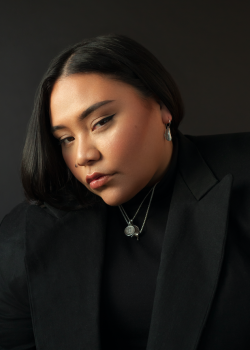 Artist
Kira quickly gathered a cult following with the hypnotic single Tension which has amassed 3 million streams. The 2018 release of her self-titled EP showcased an exhilarating evolution. Second single Molotov landed at #75 on the triple j hottest 100 and has clocked up over 5 million streams, with Say Something at 4 million streams.
Since the release of her debut self titled EP, Kira has quickly gathered a cult following by deviating from the customary and displaying her penchant for authenticity.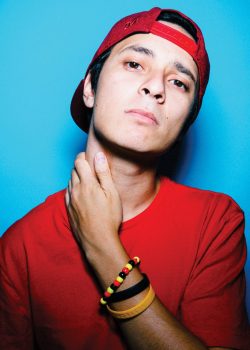 Artist & Activist
DOBBY is a rapper, drummer, speaker and workshop facilitator. Aged 26, he proudly identifies as a Filipino and Aboriginal musician, whose family is from Brewarrina on Ngemba land, and is a member of the Murrawarri Republic in Weilmoringle, NSW.
DOBBY released his self-titled 'DOBBY' EP in September 2018, which he wrote and produced.
Speakers and Panellists in Alphabetical Order...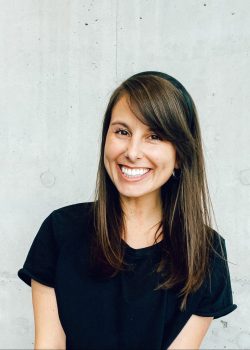 Artist & Label Partnerships Manager, Spotify
Alyce Wearne is the Artist and Label Partnerships manager for Spotify, working across Australia and New Zealand. Starting with Spotify in 2014 and moving across to music in 2020, her focus is on celebrating our local artists through new programs (Track IDs, RADAR, EQUAL) and driving export and consumption of their music! Alyce has been lucky enough to work with some incredible artists on their releases, including Lorde, Sycco, RÜFÜS DU SOL and Tkay Maidza.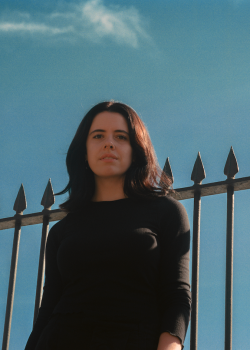 A&R Manager, Future Classic
Over the last decade Andy Garvey has cemented herself as a true force in the Australian music landscape.
From music producer, to esteemed radio host, label boss of her own imprint Pure Space, co-founder of events and artist agency NECTAR - Andy's passion for and influence on her local scene is clear.
In August 2021 Andy wrapped up half a decade on air hosting triple j's Mix Up. As a dance music authority, her discerning taste and effortless on-air presenting style captivated the country every Saturday night.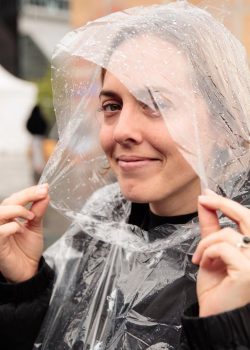 PR Director, Thinking Loud
Before becoming PR Director and co-owner of music and culture marketing agency, Thinking Loud, Aniela worked as the PR Manager at independent labels Sweat It Out Music and Central Station Records.
Aniela has managed publicity for Sampa the Great, Genesis Owusu, Bad Apples Music, Hiatus Kaiyote, AJ Tracey, Jorja Smith, Winston Surfshirt, Cosmo's Midnight, Flight Facilities, Cut Copy and Hayden James, as well as brands like Boiler Room and Red Bull.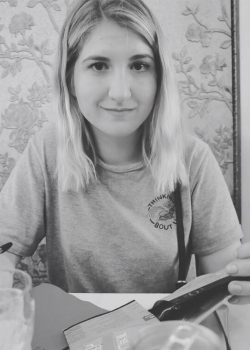 Senior Booking Agent, Select Music
Casey O'Shaughnessy is a senior booking agent at Select Music, Australia's largest independent agency. She represents a roster of Australian and NZ artists that includes Amy Shark, The Veronicas, Skegss, Ruby Fields, Kian, Stella Donnelly, The Beths, The Chats and many others, building some of Australia's most successful artists across all genres, ranging from acts right at the beginning of their careers to multi-platinum, festival headlining & ARIA award winning major acts.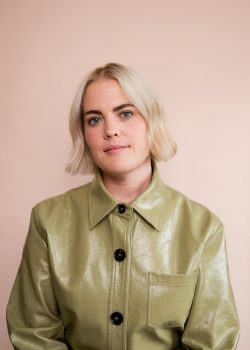 Creative Licensing Manager, Remote Control Records
Prior to Remote control, Cecil's career has taken in roles at Universal Music Publishing, Native Tongue Music Publishing and Elefant Traks.
Cecil works with music supervisors, advertising agencies, TV networks, and film production companies in both Australia and overseas..
Cecil also drums in Sydney-based band, Body Type, and studies Law at the University of Wollongong.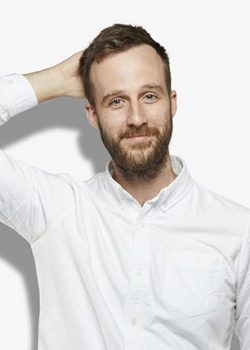 Music Director, triple j Unearthed
For a decade Dave has been front and centre as emerging Australian artists begin their careers in the music industry; he's had his headphones on to hear the first tracks from artists like The Kid LAROI, Mallrat, Gang Of Youths and more. As well as being part of the Unearthed team that finds pathways for local artists to triple j and festivals, Dave's responsible for leading the music curation of the Unearthed site and the dedicated digital radio station that plays all unsigned and independent Australian music 24/7.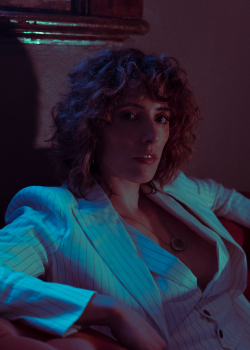 Creative Director
In 2018 Eliza Reilly co-created the comedy web series SHEILAS with her sister Hannah; she wrote, directed and performed in ABC1's television series GROWING UP GRACEFULLY racking up more than 15 million views on ABC's social channels.
In addition to an accomplished stage acting career, Eliza co-hosted GIRLS GONE MILD of FBi Radio, has been featured on ABC's Radio National, Syd Comedy Festival, Sydney Writers Festival and ABC TV's, THE CHECKOUT.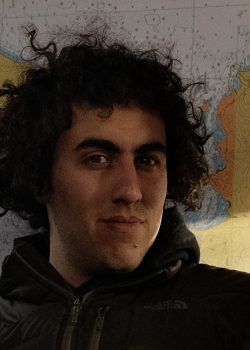 Director, Entropico
Gabriel Gasparinatos is a twice ARIA-nominated director in Sydney, Australia.
He's recently directed films and commercials for Adidas, Beats By Dre, Spotify, Google and Pandora.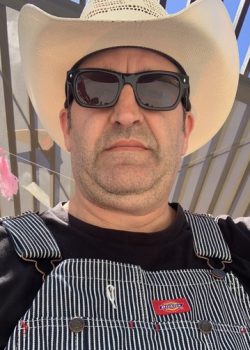 Artist Manager, Fidelity Corp
Heath Bradby is a band manager with 27 years experience in the music industry. He has worked as a manager, major label A&R, head of an indie label, DJ, booking agent and promoter.
As A&R Heath has worked with a diverse range of acts including Illy, Morgan Evans, Dune Rats, Thelma Plum, Busby Marou, and Kita Alexander amongst many others.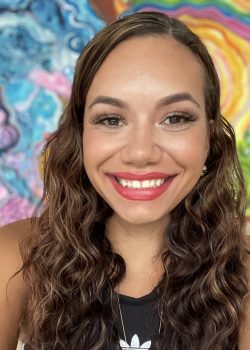 A&R Representative, Ditto Music
Since Jan 2021, Jinaya Walford has been working with Ditto Music (a music and label services company that works with over 500,000 artists and labels worldwide) on artists such as One Four and Miiesha.
Jinaya is a leader in the Aboriginal Community and uses her platform to bring awareness to issues such as Diversity and Inclusion. Jin is also an Aboriginal artist/painter, Mother and Wife. She enjoys time tripping around Australia with her family and is a weapon when it comes to competitive sports.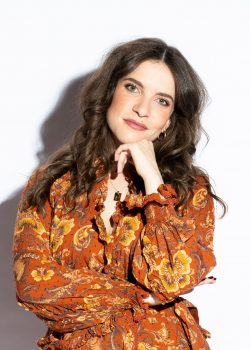 Radio Presenter, triple j
Lucy Smith is a content maker, MC, music lover and the host of Mornings on triple j. With a background in drama and classical flute - Lucy skipped the 'this one time at band camp' jokes, and opted for studies in journalism. It was there she found a love for broadcasting and audio storytelling. With a passion for independent media, Lucy worked across the grid at 106.9 VOX FM, FBi Radio and triple j, before landing her full-time gig on the national youth broadcaster. When she's not buried in new music she's probably lip-syncing to cooked Bob Katter videos.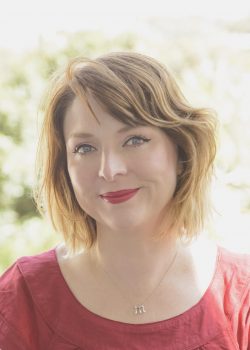 Radio Presenter, triple j
Lucy Smith is a content maker, MC, music lover and the host of Mornings on triple j. With a background in drama and classical flute - Lucy skipped the 'this one time at band camp' jokes, and opted for studies in journalism. It was there she found a love for broadcasting and audio storytelling. With a passion for independent media, Lucy worked across the grid at 106.9 VOX FM, FBi Radio and triple j, before landing her full-time gig on the national youth broadcaster. When she's not buried in new music she's probably lip-syncing to cooked Bob Katter videos.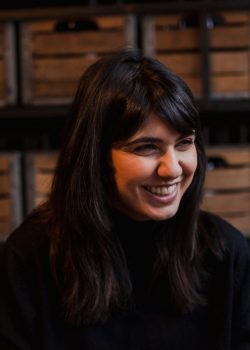 Founder, twnty three
Melody is the Director of twnty three, an independent artist management and publicity company based in Sydney and Los Angeles. twnty three manages Vallis Alps, Tasman Keith and more and handles PR for artists such as Alice Ivy, Alex Cameron, KU?KA, Joji, Pablo Vittar, Omar Apollo, Todd Terje, Travis Scott and more.
In 2019, Melody worked as the music co-programmer for BIGSOUND, the largest music conference in the Southern Hemisphere. She has also worked on the NSW Contemporary Music Music Strategy as part of the Night-Time Economy Taskforce.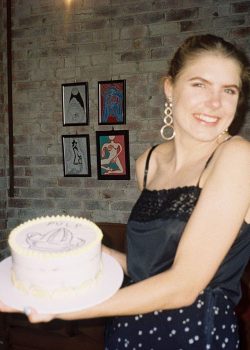 Radio Presenter, FBi Radio
Mia Hull is a writer and radio maker from Far West NSW. She currently hosts FBi Radio's flagship long-form interview program Out of the Box; delving into the recollections and record collections of Australia's most fascinating people. Mia has produced stories for BBC Sounds, ABC Radio Illawarra, Living Arts and Culture, Happy Mag, Pulp Zine, and FBi Radio.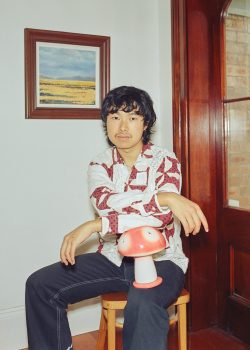 Writer & Critic
Michael Sun is a writer and critic based on Gadigal land/Sydney. He currently works in culture, lifestyle, and features at Guardian Australia, where he hosts the internet culture podcast Saved for Later. His writing — which revolves around the intersections between queer and pop culture, memory, and technology — has been published in The Monthly, Sydney Review of Books, ABC Arts, Vice, The Age, and many more. He presents Saturday Lunch on FBi Radio.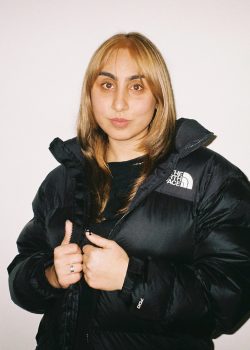 Project Manager, One Day + Artist Manager, Cherub Artists
Nazlican Eren is an artist manager, music publicist and the Tuesday host of FBi Radio's breakfast radio program Up For It, working and living on unceded Gadigal land.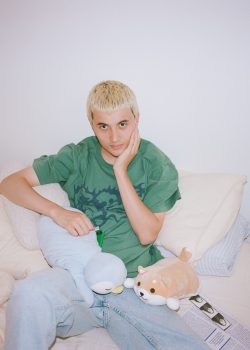 Artist
Nick Ward is a 20 year old songwriter, vocalist and producer from Sydney Australia. His music explores queerness, masculinity and identity over self-produced soundscapes. Nick was named a finalist for the triple j Unearthed High Competition in 2019 for 'Skin', and 2021 saw Nick release his debut EP 'Everything I Wish I Told You' to critical acclaim.
Nick has played in support of artists such as BENEE, KIAN, George Alice, JOY., and Tora. Nick recently performed four sold out debut headline shows at Oxford Art Factory's Gallery Bar.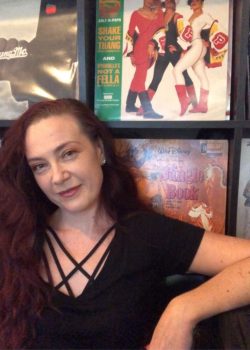 Writer Services, APRA AMCOS
Nikki began working for APRA more than a decade ago, starting out in the General Licensing Department before moving into her current role in Writer Services.
Nikki can be found visiting students at Universities, TAFEs, specialist music courses; or helping manage estates of deceased writer's such as Michael Hutchence or Chrissy Amphlett; performing checks and balances so the APRA royalties can be paid out, creating new memberships and interviewing artists like Alex Lahey, L-Fresh & Sally Seltman during an in-house performance.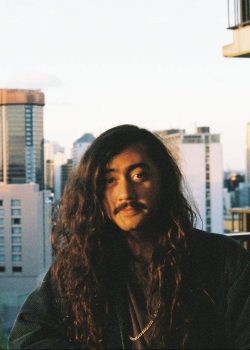 Music Director, FBi Radio
Reg has been the Music Director at FBi Radio since May 2021. He is responsible for shaping the sound of the station through music programming, interviews and providing editorial direction for music-focused content on-air and online. Reg was host of the specialist program Shortwave (2016-2019), and Sydney music show The Bridge (2020). Outside of FBi, Reg previously worked in the Writer Services team at APRA AMCOS, as a venue booker, and as an active musician in various Sydney-based bands.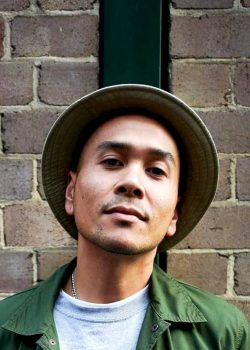 Artist Manager, World's Collide (ONEFOUR, BECCA HATCH)
Ricky Simandjuntak is an artist manager who represents Becca Hatch and ONEFOUR. Having worked with The Kid LAROI and Sampa the Great in the early stages of his career, Ricky has learned some important lessons which has helped shape the way he approaches artist management today.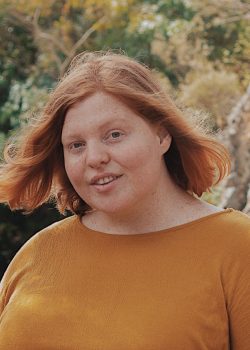 Music Content & Community Specialist, TikTok
Fuelled by metrics and metadata, Rochelle is currently Music Content and Community Specialist at TikTok. With a background in digital distribution and rights management, she is fascinated with how technology, music and popular culture intersect.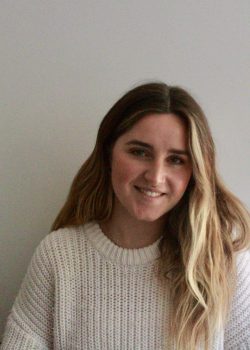 Booking Agent, Seismic Talent Agency
Sarah Campbell is a booking agent with over 5 years of experience in the live sector of the music industry. After completing her studies at AIM, she worked for big industry names including Fuzzy Events and Falcona, before finding her home at Seismic Talent Agency, where she boasts an impressive roster of talented emerging artists including Vetta Borne and Kult Kyss. Sarah takes pride in her ability to create bespoke touring plans for her artists to effectively develop their brand and careers.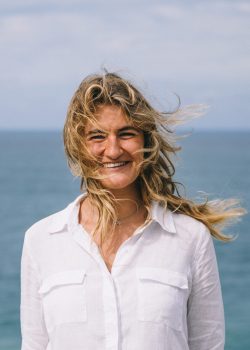 Business Manager, White Sky
Sasha left Moscow in 2014 to pursue her studies in Australia. With two Masters degrees and extensive finance experience under her belt, she joined White Sky - an accounting and business management firm specialising in the music biz. She now heads up White Sky's newly established Sydney office.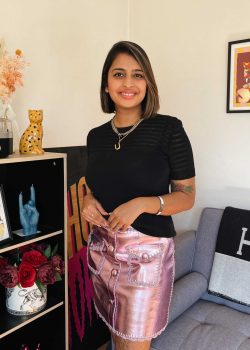 Managing Editor, WMA Brands, Warner Music
Uppy Chatterjee is the Managing Editor of Warner Music Australia's music publications, including Cool Accidents, Maniacs, I Like Your Old Stuff, HipHopDX Australia and the WMA Blog. Formerly at triple j as a presenter and Red Bull as Music Editor, over her 9 years in the industry, Uppy has interviewed the likes of Billie Eilish, HAIM, Lizzo, FOALS, Jack Harlow, Yungblud, Saweetie, Lauv, Paramore, Charli XCX and many more titans of the music world.