With support from the City of Sydney, the program will support five all-ages shows in inner Sydney.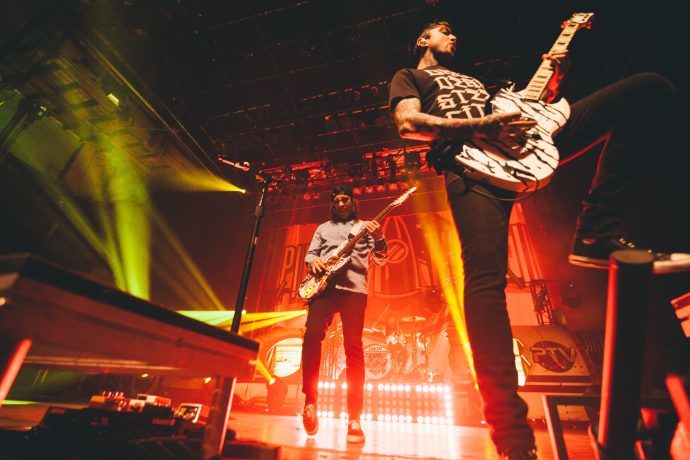 All-ages live music set to hit Sydney
MusicNSW is delighted to announce the recipients for its All-Ages Access grant program. With support from the City of Sydney, the program will support artist fees, venue hire, production and marketing for five all-ages shows in inner Sydney.
The successful grant recipients are:
Bad Vibrations Records presenting an all-ages show at 107 Projects
Hardline Media presenting an all-ages show at The Lair
FBi Radio presenting an all-ages show at Oxford Art Factory
Century Venues presenting two all-ages shows at The Lair 
These shows are being supported through the second round of the pilot program, which was established by MusicNSW with support from the City of Sydney. It aims to encourage venues, promoters, booking agents, musicians and artist managers to present more all-ages shows in inner Sydney.
The first round funded two shows at one of Sydney's premier contemporary live music venue Oxford Art Factory featuring some of NSW's most exciting artists including Skegss, Winston Surfshirt, Bec Sandridge, The Vanns and Ninajirachi.
Managing Director of MusicNSW Emily Collins says, "These all-ages shows are exactly what Sydney needs right now and with applications covering 18 shows and requesting over $140,000, it's clear the industry is keen to ensure young people have access to music."
Lord Mayor Clover Moore says, "We've made a strong commitment to live music in Sydney through our Live Music and Performance Action Plan, and we're really proud to have partnered with MusicNSW on the All Ages Access grant pilot program.
"It's clearly been a success and it's wonderful to see some of Sydney's most dynamic and vital venues, promoters and organisations step up to support access to live music for young people.
"It is crucial that we build a strong gig-going culture in the city's young people. Venues like 107 Projects, The Lair and Oxford Art Factory, promoters such as Bad Vibrations and Hardline Media and organisations like FBi Radio are integral to this work.
"I'd love to see this project continue on a wider scale with support across Sydney and NSW."
Amabelle Jones of Sydney's Hardline Media says, "Live music should be available to everyone. With the support of the City of Sydney Council and MusicNSW, Hardline Media are stoked to help reignite the fire of the all-ages music scene".
FBi Radio's Managing Director Clare Holland says, "Growing young audiences for live music is core to what we do at FBi. We firmly believe young people should have access to live music in this city and with the support of MusicNSW and City of Sydney through this grant we'll be able to produce a top-quality event ensuring we continue to inspire the next generation of music lovers".
Stay tuned for event details and lineup announcements in the coming weeks!