1. There are very few opportunities for young people to see live music – Indent is a fun, affordable gig specifically for young people who love music.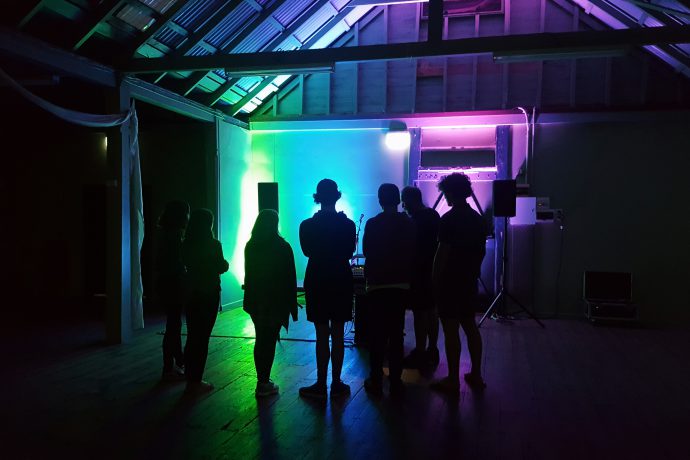 MusicNSW believes all people should have access to a thriving music scene regardless of age. But it's not just about access for young people – all-ages events and programming also supports the development of the next generation of music-lovers and ensures industry renewal.As most live music performances happen in licensed venues, it's often very challenging to ensure young people have access. All-ages shows can be expensive for venues and promoters, which in turn means they don't happen as often as we'd like.

"We are thrilled to be heading out on the road again for the Indent All Ages Regional Tour in March 2018. Being able to play to younger crowds in regional areas that don't get to see gigs regularly allows us to bring an element of Australian music into their world and help inspire people to start their own bands and write their own music." – The VANNS
2. There are even fewer opportunities for young people in regional areas to see live music – which is why the Indent Tour travels to 5 regional NSW towns each year.

Belinda Quinn of The Nah says,"We're all really excited for the Indent tour because we actually all grew up in regional towns; Shal spent her teens living in Dubbo, Jess is from the Blue Mountains, Chelse is from Albion Park and I'm from Nowra, and we all now live in Wollongong. While there are heaps of great aspects to growing up regional, I felt like I wasn't really exposed to diverse artists. It would have been real cool to go to a show and see a woman get a bit shreddy on stage or to see some diverse genres being represented or even just be exposed to a bit of LGBT+ positivity. We're also really excited for Bega because we're really into cheese"
Previous Indent tours have seen artists like Urthboy and Tired Lion tour places as far as Albury to Kyogle.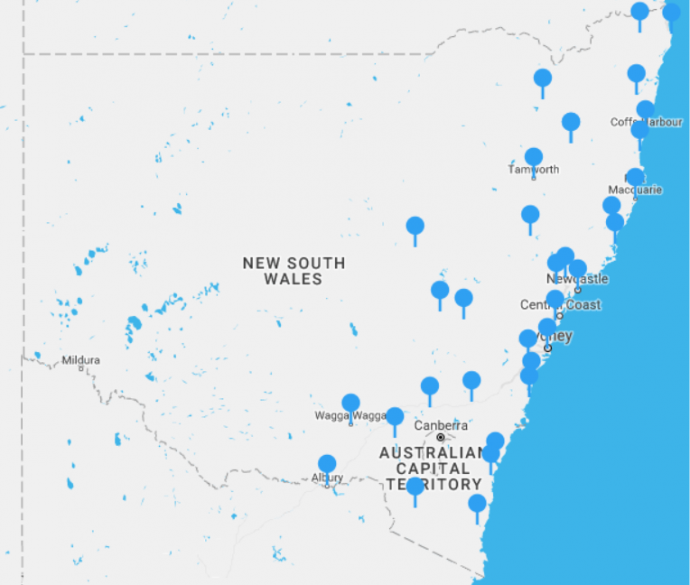 3. It can be tough for young bands in regional areas to catch a break which is why Indent Crews program local supports in all stops of the Indent Tour. Many of the acts are under 18 and the Tour is often one of their first paid gigs! Keep an eye out for the announcement of our Indent support bands very soon!
4. The Indent Tour isn't just a fun gig – it gives young people in regional towns the chance to learn how to put on their very own show. They get shown the ropes by qualified music professionals – how to set up stages, work the lights, manage bands and crowds, sell tickets and merch and most importantly – how to make sure everyone has a great time.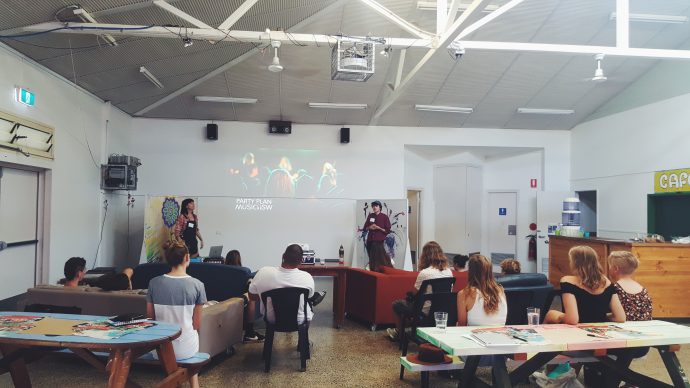 5. The Indent Tour this year is featuring two acts from NSW as headliners and they're both from the Wollongong area – confirming what we all already knew – Wollongong's music scene is killing it right now.
At MusicNSW we love to champion thriving music communities around the state. As well as the VANNS and The Nah, there are some really exciting artists coming out of the Gong at the moment from bands like White Blanks and TOTTY to The Farmer & The Owl's entire roster. Listen to our Sounds from the Illawarra playlist here for more great bands from the area!