MusicNSW is pleased to announce the recipients of the Opportunity Development Grant program for activities including this year's BIGSOUND conference and festival.
MusicNSW's Opportunity Development Grant program is aimed at supporting musicians and artist managers in developing opportunities whilst attending Australian industry conferences, domestic tours, trade fairs and other career-defining opportunities between 9 August 2018 – 1 March 2019, such as BIGSOUND, Electronic Music Conference and more.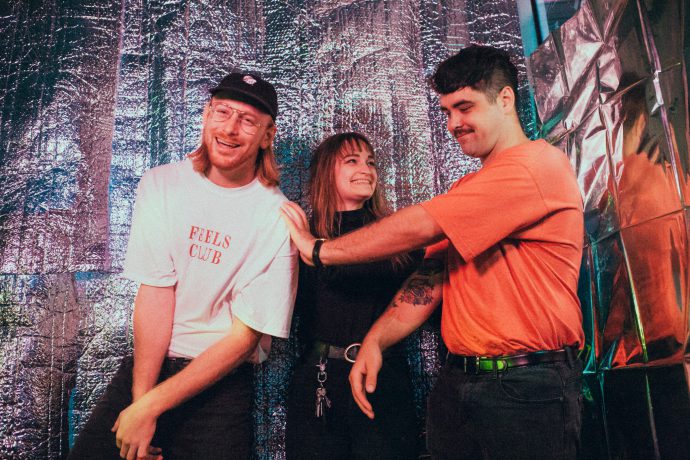 Opportunity Development Grant 2018 recipients:
"BIGSOUND connected us with a number of industry people in areas we are looking to grow, which not only is very pragmatic but beneficial in navigating your way through the diverse nature of the industry. We also got to meet and invite various music directors to our showcase and bridge that gap between the digital and the real, which eventuated into our latest single gaining rotation on national and local radio programs, as well as a number of media opportunities."
-Curtis Argent (Pirra)
Now in its seventeenth year, BIGSOUND is Australia's leading contemporary music industry event, attracting national and international professionals to discover the future of Australian music. This year the event was held across 4 – 7 September at Brisbane's Fortitude Valley, and is a significant event for NSW artists and managers to develop industry connections and create new opportunities through conference sessions, workshops, guest speakers and live performances.
The MusicNSW Opportunity Development Grants Program is funded by the NSW Government through Create NSW.
---
9 days to go! Get funding for all-ages music events with our Indent Event Development Grant!
Applications for MusicNSW's Indent Event Development Grant program close September 20, 2018. With two levels of funding up to $2,500 and $5,000, the grants support teams of young people who are interested in staging their own all-ages, drug and alcohol-free music events in NSW.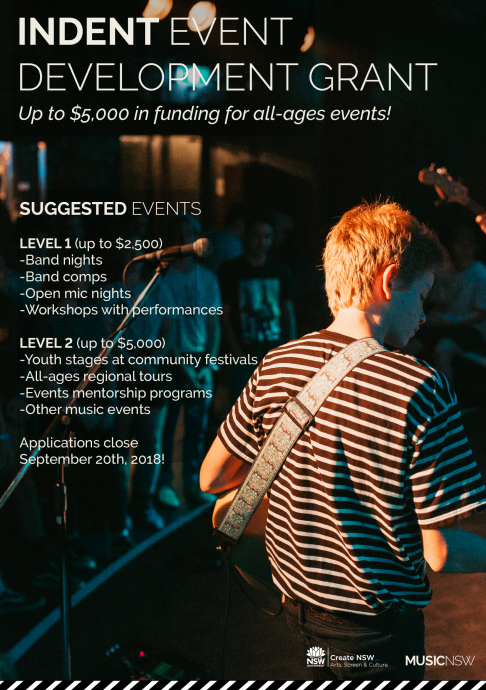 Indent Event Development Grant 2018
CLOSING DATE: 5pm, Thursday 20 September, 2018
ANNOUNCEMENT: Early December 2018
PROJECT TERM: Projects must occur between 1 January 2019 and 31 December 2019
For more info and to apply head to www.musicnsw.com/funding.