Monthly update #1
From MusicNSW's Youth Coordinator
Hey there! My name's Mikey, I'm the inaugural Youth Coordinator for MusicNSW. We've been hard at work over the last few months getting our new pilot program for young people in music in NSW up and running, including the establishment of our first Young People Committee! (YPC). The Committee has been instrumental in programming and producing our first two shows at 107 Projects, as well as working extensively with me behind the scenes to develop the program further.
Welcome to our first New & the Now monthly update! The updates are where we show you what we've been up to over the last month (in this case, the last few months) and what we'll being doing in the following one. We also have some profiles on artists we've had at our gigs and current Young People Committee (YPC) members, as well as upcoming gigs and opportunities for young people in NSW.
With four more shows to come in this series (22nd June, 20th July, 23rd and 24th August), there's heaps of great NSW acts yet to reveal, and we're so excited to see the program grow over the next 3–4 months. We have also started our own Minor Chord segment on FBi Radio 94.5FM, as guests of the wonderful and hardworking Jess Paraha and Daisy Catterall on the Weekend Overhang, each second Sunday from 8–9am.
It's been such a privilege and pleasure to work with the Committee over the last few months—they're an incredibly switched-on, passionate, and fun group of people, with so many nuanced, sensitive opinions and ideas about the state of music in NSW. Needless to say, you should keep an eye on them over the next few years (as well as the artists we're booking!), as they'll surely be doing great things in the community. My heartfelt thanks to 107 Projects, the City of Sydney, Create NSW, APRA AMCOS, Audio Technica, and BHSS for their continuing support, without which none of this would be possible!
— Mikey Stratford Hutch, Youth Coordinator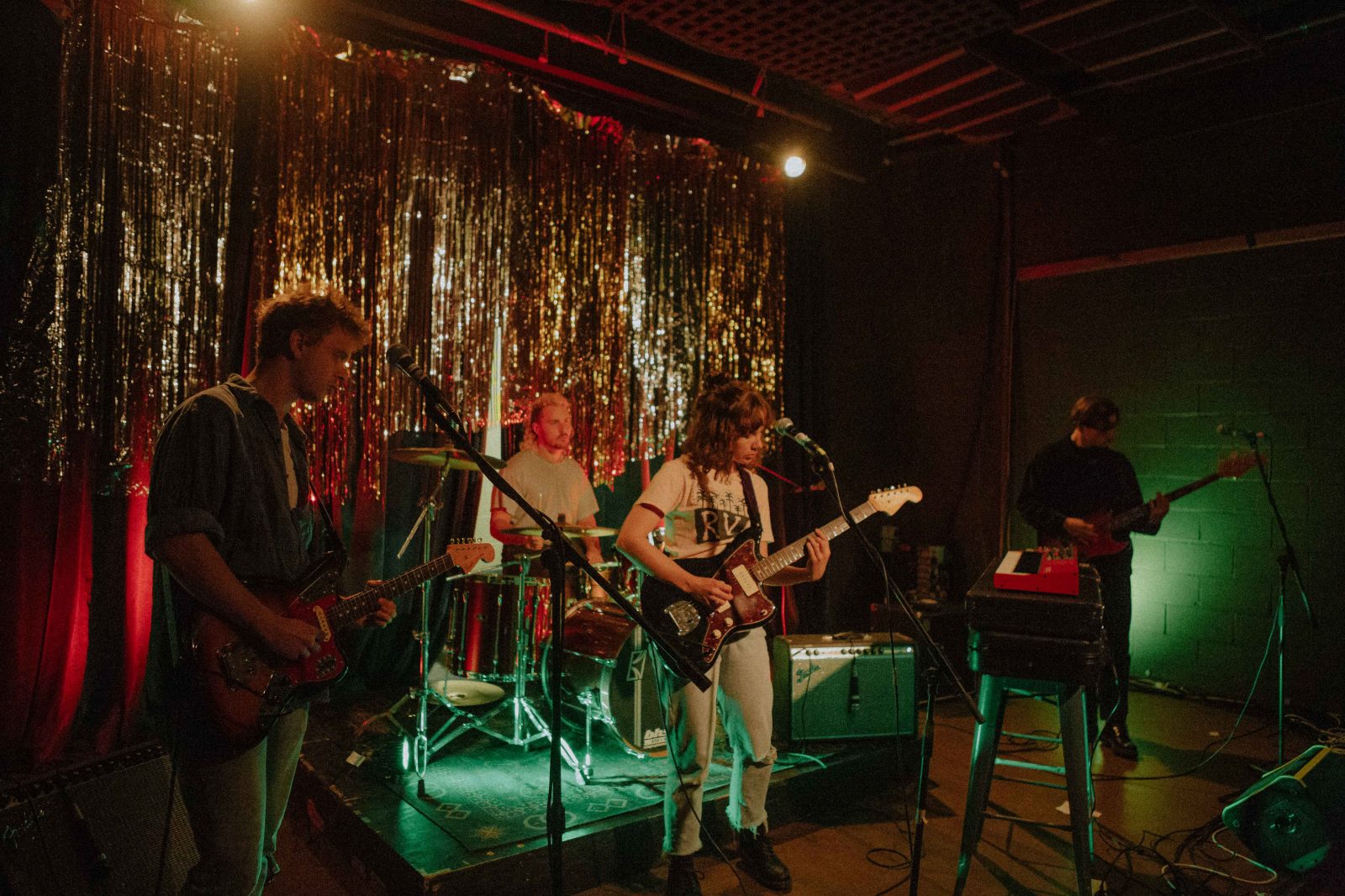 What we've done so far
New & The Now #1 (Cry Club, Kymie, e4444e, Rydeen) +
New & The Now #2 (Sunscreen, Greenwave Beth, Clarissa Mei, Kilimi) @ 107 Projects
The first two instalments of New & the Now at 107 Projects were two equally eclectic nights of acts, celebrating an all-ages, young people-focused space.
The inaugural event brought together Cry Club, E4444E, Kymie, and Rydeen, respectively providing 'angry gay guitar pop', dreamy electronic indie, velvet soul vocals, and suitably collaged grooves to tie the sets together.
In its second instalment, the New & the Now doubled up the eclecticism, bringing together vocal powerhouse Clarissa Mei, post-punk theatrics Greenwave Beth, and dreamy indie rockers Sunscreen.
At each show, the artists have spoken passionately with members of the committee about the value they see in spaces for young people in accessing the NSW music scene.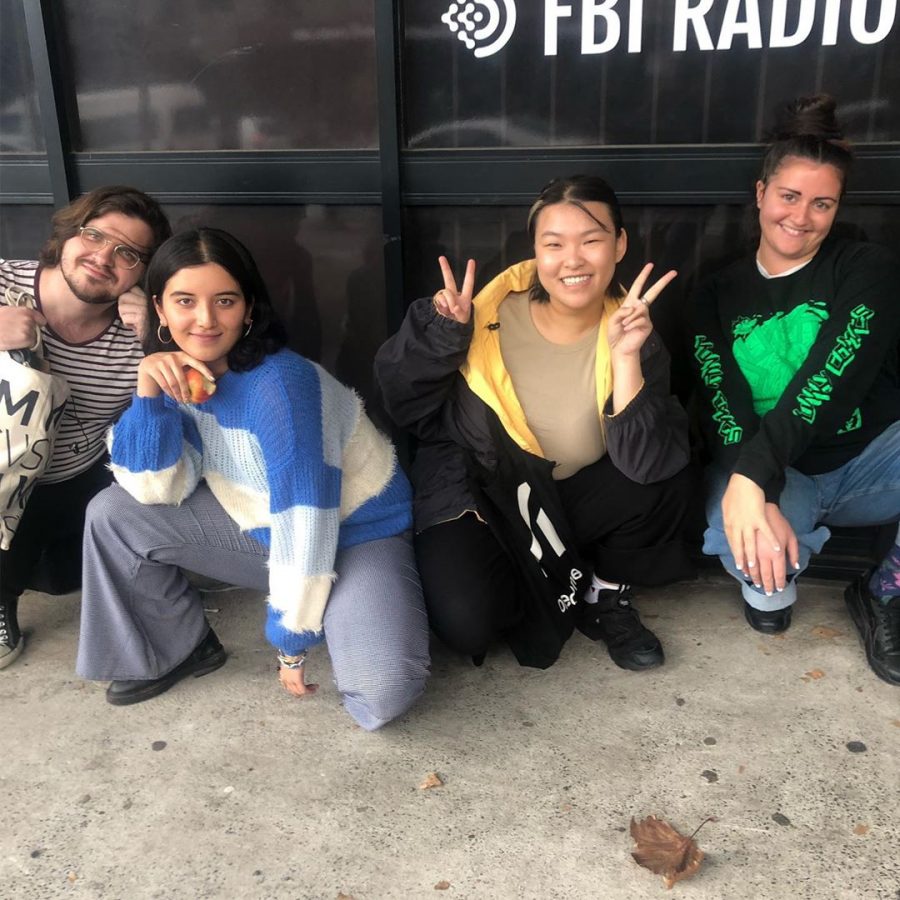 Minor Chord on FBi Radio
Presented as part of the Weekend Overhang with Jess & Daisy - Minor Chord has provided fortnightly updates on all things music and young people.
In addition to providing updates on New & the Now, Minor Chord has been sharing and promoting both gigs and releases by NSW young musicians, while also shining the spotlight on young people in music who are making waves in both their spheres and beyond.
The YPC has also used Minor Chord as a platform to discuss issues experienced by young people in the NSW music scene, such as venue and patron accountability, safe spaces, and variable access to professional opportunities.
— Michael Brady, YPC Member
WHAT WE'RE DOING NEXT MONTH
New & The Now #3 (Georgia June, Rebecca Hatch, Spencer) @ 107 Projects
MusicNSW would like to acknowledge that this event takes place on the stolen land of the Gadigal people of the Eora nation, and pay our respects to elders past, present and emerging.
Our next all-ages gig is on the 22nd of June, featuring the smashing jingle-jangle of Sydney's Georgia June, Western Sydney's Rebecca Hatch delivering her forward-thinking R&B, and the multi-instrumental art pop stylings of SPENCER.
107 is an accessible space. For details on venue facilities and accessibility please see 107 Projects' Accessibility page, and for further questions please contact us.
We have student/unwaged ticket options available online and on the door. Regular tickets are $10 online and $15 on the door.
As always there'll be free pizza (with vegetarian and vegan options)!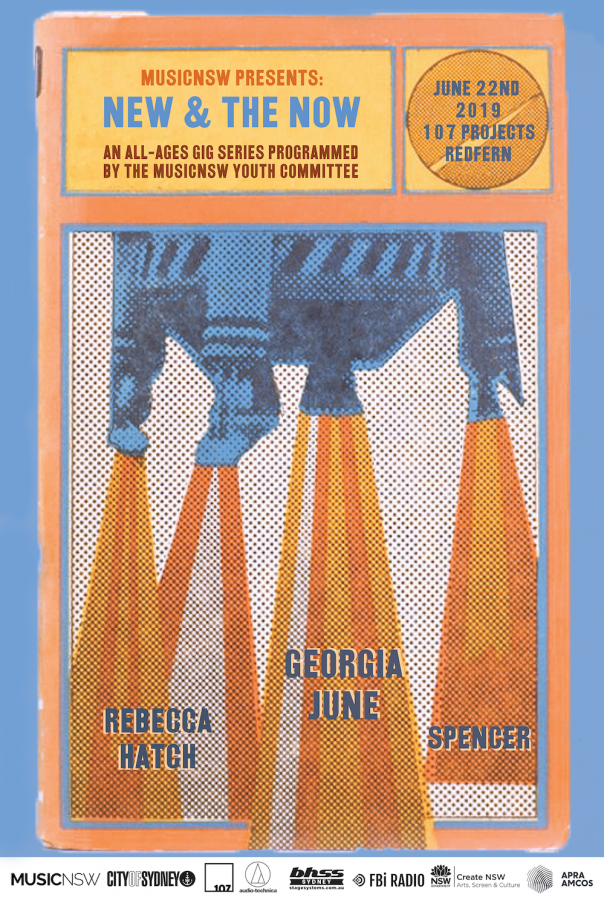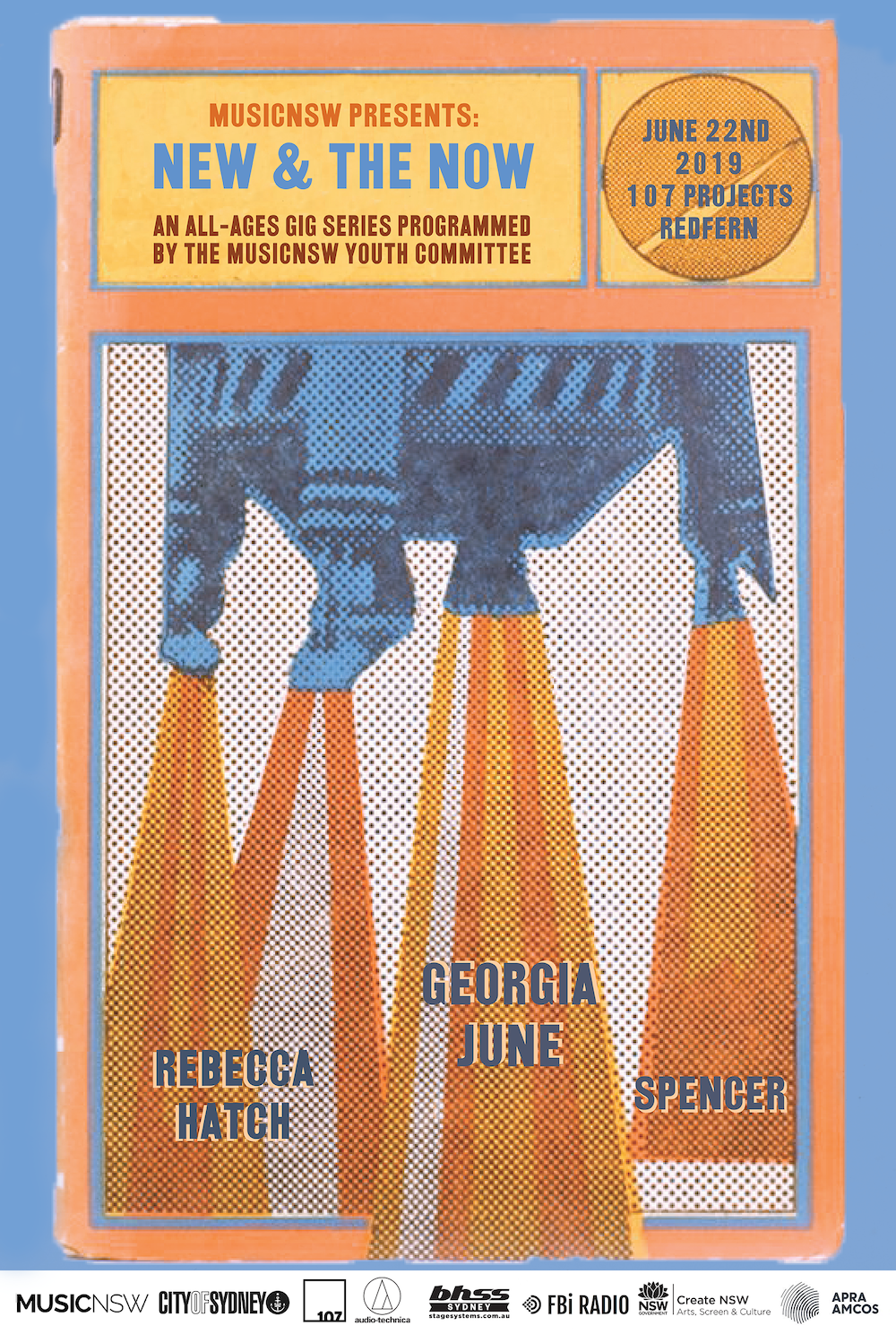 Minor Chord on FBi Radio (June)
You can catch us on Sunday Overhang with Jess and Daisy from 8–9am on the 9th and 23rd of June. Stay tuned via our instagram @newandthenow.?
ARTIST PROFILE: CRY CLUB
Queer pop-punk anthems never felt quite as brazen than the cheers and cries echoed by Melbourne duo Cry Club. Officially formed onset 2018, Jono Tooke and Heather Riley have since produced three powerful 'wear-your-heart-on-your-sleeve' type singles that drip with queer love and respecting other people's bodies. Their whimsical appetite has shaken down stages at BIGSOUND, Yours and Owls and New & The Now #1 whilst the two still remember to pay regular tribute to OG riot grrl Kathleen Hanna.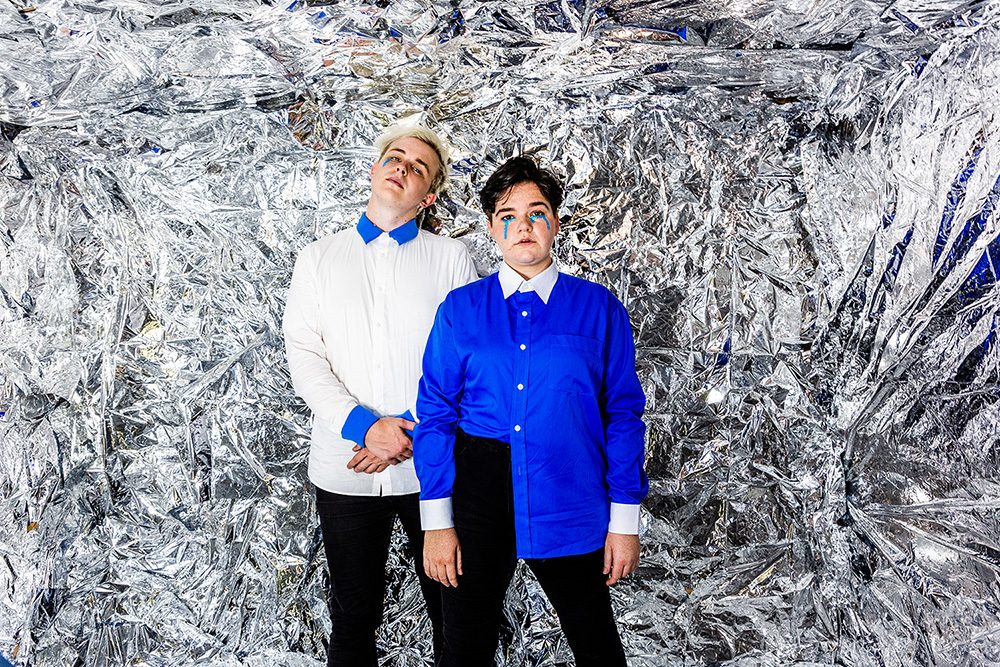 Cry Club! Photo credit: Cath Connell
'Walk Away' and 'Two Hearts' carol the noisy reverbs of teenage love and resilience. The former details the burgeoning, masked bigotry that awakened during the 2017 same-sex plebiscite with the rough chorus cries of front-person Heather. Glitchy-pop pistol 'DFTM' aka Don't F*cking Touch Me anguishes over consent through a head-banging, body-affirming, slightly fuzzed verse-after-verse dictation to warn others of unwanted touching.
Cry Club have taken the pages of your sticker-filled teen journal and read it aloud and unashamedly, capturing the melodrama yet retained their playfulness by saying exactly what needs to be said and always pulling at our heart strings.
— Lakshmi Krishnan, YPC Member
YPC Member Profiles: CRYSTE DEGOLLACION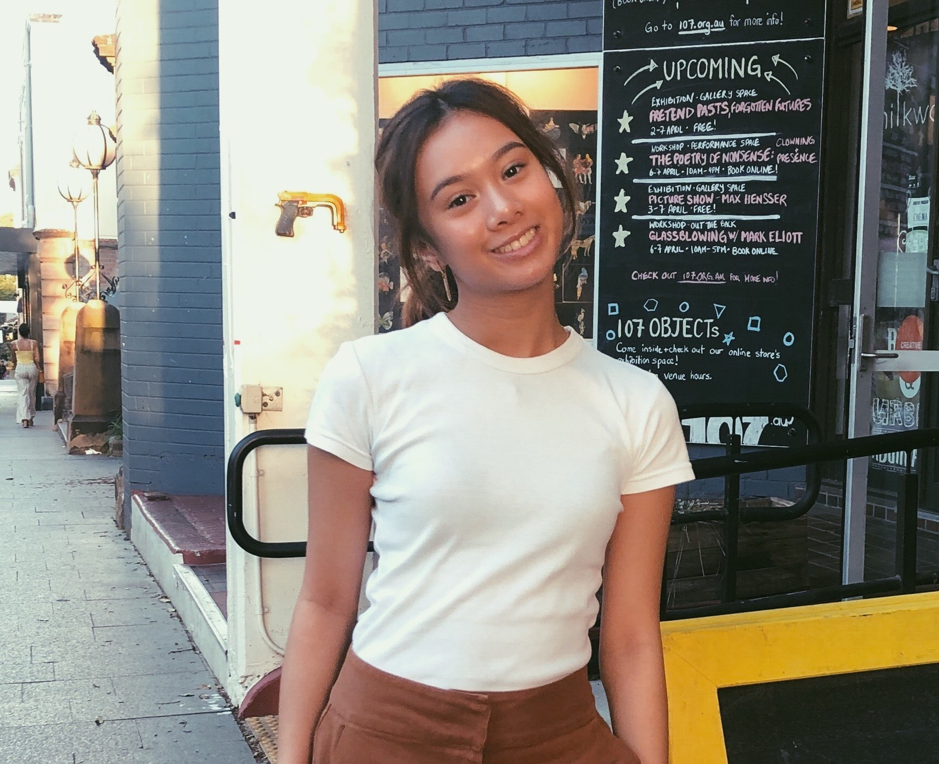 Cryste is one of our youngest YPC members at 17 years old, from Blacktown. Currently studying for her HSC, she is also a young leader in her school and wider community. She enjoys singing, blasting good music, binging movies but most of all spending quality time with quality people.
Cryste joined the MusicNSW Young People Committee because she wanted to experience what it's like to be behind the scenes of creating amazing gigs for a range of audiences and small artists who are trying to find their place in the music industry.
She helps out with the promotions and radio team for New & the Now, to source and develop new content ideas for future gigs and interviews with the artists. Her plans for the future include journalism but for now, she is just taking things one step at a time.
YPC Member Profiles: DAYNA LINGARD
Dayna is 19 years old, from Cobargo on the Far South Coast of NSW and only recently moved up to Wollongong to study. She joined the committee in hope of tapping into the local music scene of her new home and meeting more like-minded musicians.
One of two lead singers in a blues/metal fusion band, Dayna loves performing and everything to do with live music. She is currently studying Event Management at TAFE and hopes to one day run music festivals of her own to keep supporting and promoting the amazing music that is being produced by Australian bands every day.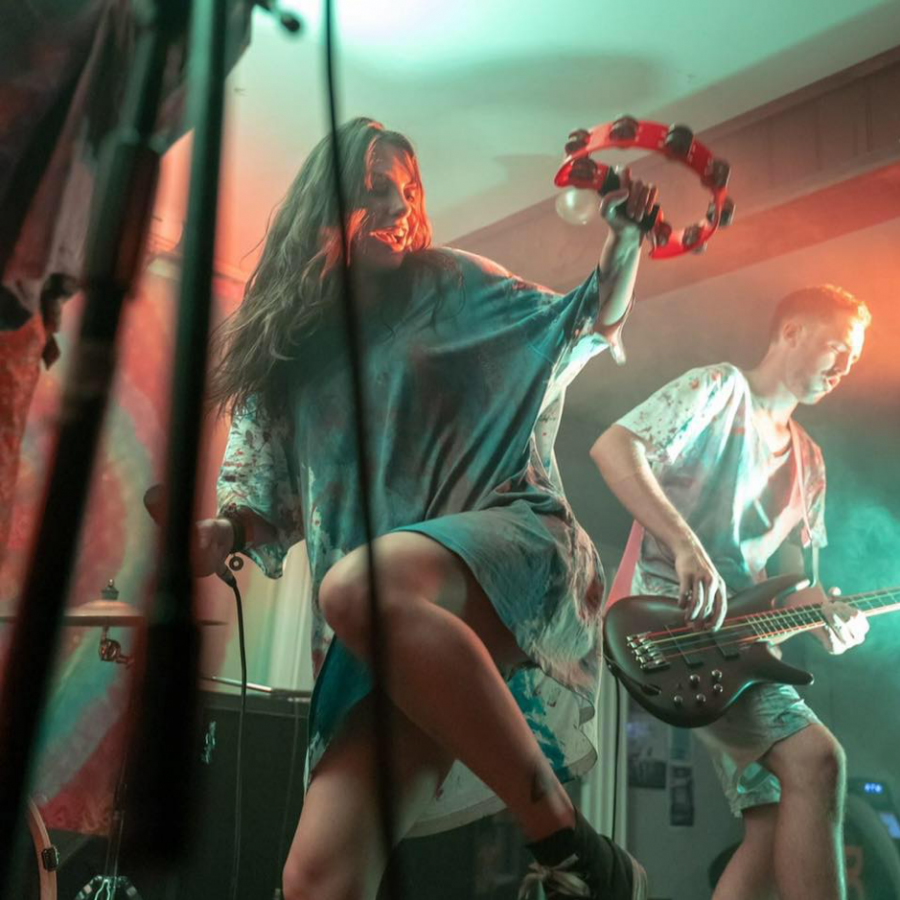 YPC Member Profiles: MICHAEL BRADY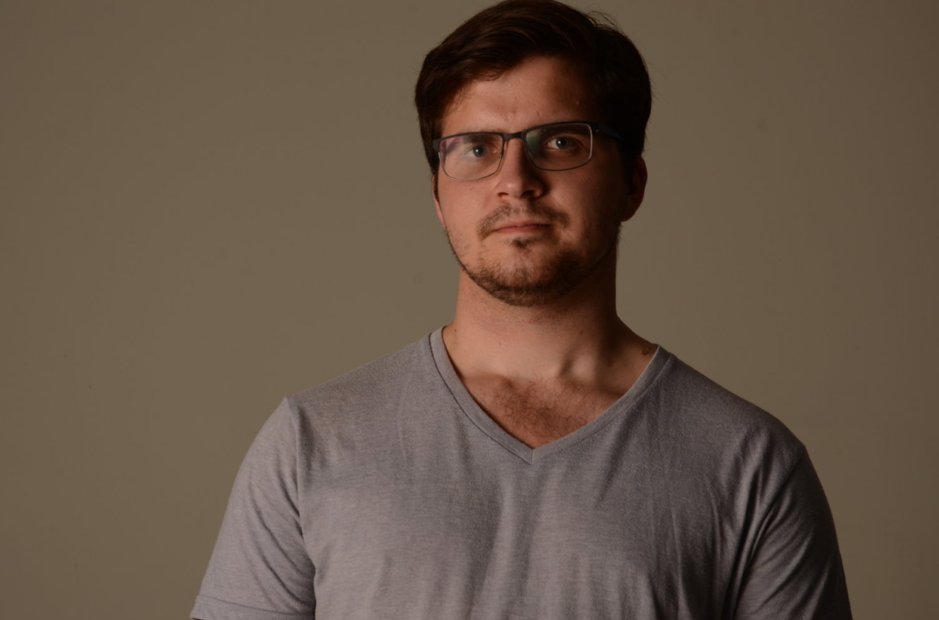 Hailing from Roseville in Sydney's North Shore, Michael is 25 year old musician and music educator—and officially the committee's oldest young person. He completed a Bachelor of Music and Bachelor of Education at the University of New South Wales in 2018.
Beginning his musical journey as a 9 year old percussionist in his school training band, Michael soon migrated primarily to guitar, which he used to busk around sydney's north shore, and enter many local youth centre band competitions.
These days he works with a number of Sydney's contemporary and improvising musicians, as well as his two primary groups; indie outfit Jackie Brown Jr, and Jazz guitar trio Brady//Donkin//Phipps.
UPCOMING GIGS / OPPORTUNITIES
Vivid Sydney: Bad Vibrations ALL AGES
When: Saturday 15th June, 1900-2300
Where: 107 Projects, 107 Redfern Street, Redfern NSW 2016
Price: $10 on the door
Casula Powerhouse Arts Centre Youth Call-out
Deadline: Wednesday 19th June, midnight
Where: Successful applicants perform at WOW Festival for Young People between 10–14th July
Price: Free
New Age Noise Taster Workshop
When: Thursday 20th June, 1730–1930
Where: Whitlam Library Cabramatta, 165 Railway Pde, Cabramatta NSW 2166
Price: Free
Soft Centre Greater Western Sydney artist call-out
Deadline: Thursday 20th June, 1700
Where: Successful applicants perform at Casula Powerhouse on September 14
Price: Free
New & The Now 3: Georgia June, Rebecca Hatch & SPENCER
When: Saturday 22nd June, 1800–2130
Where: 107 Projects, 107 Redfern Street, Redfern NSW 2016
Price: $5/10 pre-sale (unwaged/waged), $10/15 on door (unwaged/waged)
New Age Noise Collective presents: Parramatta in Retrograde
When: Saturday 22nd June, 1200–1800
Where: Information and Cultural Exchange (ICE), 8 Victoria Rd, Parramatta NSW 2150
Price: Free
GENEXT: The National
When: Sunday 23rd June, 1800–2100
Where: Museum of Contemporary Art (MCA), 140 George St, The Rocks NSW 2000
Price: Free, booking required
Happy Mag presents: Underproof, w/ Hockey Dad
When: Friday 28th June, 1800–2230
Where: PCYC Northern Beaches, 40 Kingsway, Dee Why NSW 2099
Price: $25
FOMArt (June 2019): Presented by the AGNSW Youth Collective
When: Saturday 29th June, 1000–1600
Where: Art Gallery of New South Wales, Art Gallery Road, The Domain NSW 2000
Price: Free
For any enquiries about New & the Now, Minor Chord or the Young People Committee, please contact Mikey at mikey@musicnsw.com