MusicNSW, SELECT Music & APRA AMCOS present
Three Chords and The Truth
$35+bf // 6-9pm, November 14th // Golden Age Cinema, Surry Hills
A double-header songwriting special featuring Josh Pyke & Isabella Manfredi (The Preatures).
Hosted by Chris Twite (Sydney Opera House /FBi Radio).

$35+bf // 6-9pm, November 14th
Golden Age Cinema, Surry Hills
Josh Pyke
Josh Pyke is one of Australia's premier singer/songwriters. Known for his ability to weave intelligent lyrics with warm melodies and quirky song structures, Pyke is a modern-day storyteller whose unique and evocative use of both words and music places him in a league of his own. Josh's breakthrough single was Middle of the Hill, which made it to #19 on triple j's 2005 Hottest 100 countdown and appeared on his debut release, a mini album entitled Feeding The Wolves.
Josh followed up Feeding The Wolves with the 2007 release of his debut album Memories & Dust , which hit the ARIA chart at #4. The Gold record, hailed a "classic" by The Daily Telegraph and "world-class" by The Age, was acclaimed by critics and fans alike. It took out three ARIA Awards and was nominated for a J Award.
His second album Chimney's Afire debuted at #3 on the ARIA chart, won an ARIA Award and achieved Gold sales. Josh then followed this up with the 2011 release of his third album, Only Sparrows. July 2014 saw the release of Josh's fourth studio album The Beginning And The End Of Everything. Featuring singles "Leeward Side" and "Warm in Winter", the album debuted at #7 on the ARIA albums chart.
Showing no signs of slowing down any time soon, Josh Pyke released his fifth album But For All These Shrinking Hearts on July 31, 2015. The release debuted at #2 on the ARIA chart, making it his highest debut placement and fifth top-10 release in a row. One of Pyke's long time dreams was realized in early 2015 when he played two special Sold Out shows at the Sydney Opera House backed by the Sydney Symphony Orchestra. The live recordings of this performance was released on 1 July 2016 and had two weeks at #1 on the ARIA Classical charts.
Throughout his momentous career Josh has received four ARIA Awards, with a further nine nominations, and has had nine songs appear in triple j's Hottest 100 countdowns.
Isabella Manfredi
Isabella "Izzi" Manfredi (born October 5, 1989) is an Australian singer, songwriter and musician, best known as the lead singer of the Sydney based rock band The Preatures.
Born in Sydney in the late 80's, her father Stefano Manfredi, a highly regarded Italian chef and restaurateur introduced Izzi to music at a young age and she grew up listening to an array of musical styles ranging from 60's Italian folk pop to 80's Australian bands. She cites The Pretenders, The Divinyls, Tina Turner and Patti Smith as her greatest influences.
Manfredi formed The Preatures with Jack Moffitt and Thomas Champion in 2010 after becoming friends while studying at the Australian Institute of Music. Their career began to take off as a result of the single "Is This How You Feel?" which Manfredi wrote in 2013 and later won the Vanda and Young song competition. In January 2014, it was voted #9 on triple j's Hottest 100 poll.
The Preatures released their debut album "Blue Planet Eyes" in 2014, which entered the Australian charts at #4. Other highlights with The Preatures to date include performances at international music festivals Glastonbury, Coachella, Bonnaroo and Austin City Limits; performing live on Jimmy Kimmel Show at SXSW 2013, playing at the Sydney Opera House for Vivid Festival 2015, supporting The Rolling Stones, and selling out numerous shows in Australia, the US and UK.
Manfredi also co-wrote and performed "The Greatest View" with the Australian DJ/producer Flume at the 2013 ARIA music awards. They have co-written a new track called "Trust" which will feature on Flume's EP release later this year.
Although she is best known for her highly energetic and captivating stage presence, Manfredi's natural affinity to style and fashion found her front row at CHANEL's Paris and New York Fashion Shows in 2015. She is also a proud feminist with an interest in the representation of women in music.
Thanks to: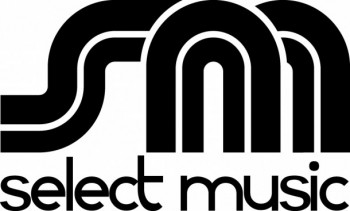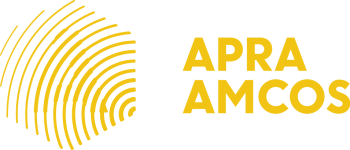 ---
MusicNSW presents 
The Art of Producing 
$35 +bf // 6-9pm, November 28th // GDR Bar, Redfern Continental, Redfern
Get up close and personal with two of Australia's greatest producers, Wayne Connolly and Anna Laverty.
Hosted by Chris Twite (Sydney Opera House /FBi Radio).
$35 +bf // 6-9pm, November 28th
GDR Bar, Redfern Continental, Redfern
Anna Laverty
Melbourne based Producer/Mixer/Engineer/Writer, Anna Laverty cut her teeth at London's Miloco Studios alongside multi-award winning producers Paul Epworth (Adele) and Ben Hillier (Blur), working on records for Florence and The Machine, Depeche Mode and Bloc Party amongst others.
With an ever increasing list of credits to her name, Anna has been behind the desk for the critically acclaimed Peep Tempel album "Tales", as vocal engineer for Nick Cave and The Bad Seeds' "Push The Sky Away", Cut Copy's "Free Your Mind", and Producing Ruby Boots' much lauded debut album "Solitude". 2016 has already seen Anna Produce a track for Courtney Barnett, travel to Alice Springs to Produce the latest Desert Divas compilation album for Music NT and taking charge on more recording for Peep Tempel on their highly anticipated third album while also digging in with Dallas Frasca on a new EP.
When not in the studio Anna can often be found touring the nation as a mentor in the hugely beneficial APRA/AMCOS contemporary music programme Songmakers or guest speaking at a range of local and international seminars including the 2016 Going Global Music Summit in New Zealand and Future Sound Asia in Malaysia.
Wayne Connelly
Wayne Connolly is a four times ARIA Award winning producer, engineer, musician and composer with over two decade's experience in the music industry.
He began his career as an electrical engineer working writing software for Fairlight, and in 1990 started as manager and in-house producer at Paradise Studios in Sydney.Some of the significant artists Wayne worked with as engineer and/or producer at this time include You Am I, Underground Lovers, Died Pretty, The Fauves, Grant McLennan and Custard. Wayne won his first ARIA Award in 1996 as engineer on You Am I's platinum-selling Hourly Daily.
Over his career, Wayne has worked with more than 300 bands and artists. In 2006 Youth Group's single Forever Young reached the Number 1 position on the Australian charts. That year Wayne also received two ARIA nominations for his work with both Youth Group and The Vines. The following year Wayne received two ARIA Awards for Best Producer and Best Engineer for his work with Josh Pyke on the album Memories and Dust.
In 2009 he produced Paul Dempsey's Gold certified Everything Is True album. In 2010 he won the ARIA Engineer of the year award for the album.
Over the last decade, he worked predominantly in the studios of Albert Music. Artists Wayne has recorded in the studio at Alberts include Husky, Boy and Bear, Hungry Kids of Hungry, Dallas Crane, The Apartments, The Cairo's, The Paper Kites, The Seabellies, and Craig Nichols as well as iconic artists such as Neil Finn, The Living End and Jimmy Barnes for an Easybeats tribute album.
In 2011, Wayne produced two tracks that enjoyed substantial success. Boy and Bears 'Fall At Your Feet' and Cloud Controls "There's Nothing in the Water'. Both finished in the top 20 of Triple J's Hottest 100.
Recently Wayne made the move to Turning Studios in Surry Hills which features his 1973 vintage Neve 8026 console. He has recently been working on projects with All Our Exes Live in Texas, Cloud Control, Fractures, Nick Craft, Community Radio, Alan Smithy, Thelma Plum, Clea Pratt and Why We Run.
Film and TV credits include Black Balloon, Newcastle, Mullet, Prime Mover, Monkey Puzzle, Sydney Opera House promo (Temper Trap), Life at 7 and Little Fish. For the latter, Wayne collaborated with Midnight Oil's Jim Moginie on a reworking of Cold Chisel's Flame Trees, sung by Sarah Blasko.
In addition, Wayne worked as a music adviser for Qantas between 2011 and 2014. Among other tasks, he curated playlists for boarding music for aircraft with a focus on contemporary and established Australian artists. He continues to work on music programming/play listing for various outlets.
As a musician and songwriter, his personal discography includes a dozen albums under various guises. He was one of the three principal writers in the group The Welcome Mat. His current band Knievel has released five albums with the album Emerald City being released through the Albert's label in Australia and New High Recordings in the US.
---
About Chris Twite
Chris Twite began his career in music as the Event Manager for Manning Bar at the University of Sydney Union, managing performances for the likes of Alexisonfire, Broken Social Scene, Explosions in the Sky, NOFX, Parkway Drive, Sick of it all and Terror.
Chris went on to become the Promoter for Handsome Tours one of Australia's leading independent concert promoters for six years. During this time, Chris presented a wide range of international acts including Autechre, Autre Ne Veut, The Cinematic Orchestra, Future Islands, Gold Panda, Grizzly Bear, Japandroids, Jamie xx, Les Savy Fav, Metric, The National, SBTRKT, Shabazz Palaces, Thurston Moore and The xx.
In 2014, Chris was appointed as the Senior Producer for Contemporary Music at Sydney Opera House. The Opera House's contemporary music program showcases important contribution made to contemporary cultural by artists across a wide variety of styles, recent performers highlighted as part the program include Caribou, Four Tet, Asgeir, Ryan Adams, Disclosure, Kurt Vile, D'Angelo, Sleater Kinney and the just announced performances by The Stone Roses.
During the past 12 years Chris has also been a presenter on Sydney's FBi 94.5 FM and is the current host of their Tuesday Drive time show, 'Arvos'.