SOUND ADVICE

MusicNSW is delighted to present SOUND ADVICE: a series of panels, talks and masterclasses featuring the best in the business. SOUND ADVICE aims to give artists, managers, and emerging industry professionals a leg up into the industry through providing access to stellar guest speakers. Covering a range of topics, SOUND ADVICE will demystify the music industry, identify career pathways for artists, offer free advice from industry professionals, as well as survival tips for coping as a contemporary musician. You can come along to one of our free industry panels, listen to your idols tell-all at an artist talk, or enrol to become a master in one of our masterclasses. The program will roll out over the year so stay tuned to our socials and enews for the lastest announcements.
---
Sound Advice: Panel Program
We're pleased to announce that this year we'll be holding all of our panels at the wonderful 107 Projects in Redfern (107 Redfern St, Redfern). It's a quick walk from Redfern station and a great space!
All Sound Advice panels are free but places are limited so make sure you book yourself a seat through Moshtix.
Panels Program:
May 2, 2017
6pm-8:30pm / 107 Projects, Redfern
6pm // Industry Essentials: You've written a song – now what? Everything you need to know.
7:15pm// Record and Release: All the advice and expert knowledge you'll need to know about releasing a record from the legends at Inertia (presented with Inertia)
July 4, 2017
6pm // You Got Played: How to get your music on Australian Radio 
7:15pm// Dial-a-Crowd: Touring, marketing, building a fan-base
August 15, 2017
6pm // Image Conscious: How to make your press kit look totes profesh
7:15pm// Business & Funding Fundamentals: How to manage your band as a business, funding, grants, and how to increase your chances of success
September 26, 2017
6pm // Sound Mind: How to keep your shit together whilst also touring, being broke and dealing with difficult band mates
7:15pm// Deep Web: Make the most of online platforms incl. social media and streaming services 
PLUS more to be announced for November and December.
---
UP FIRST: Sound Advice Panels, May 2
Kicking off Sound Advice for 2017 we have two great general panels featuring some of the best in the business. These panels are for musicians and emerging industry professionals and will cover a whole range of topics from recording to releasing, what does a booking agent do, how to get a manager and how to promote and market yourself on a tight budget. All Sound Advice panels are free but places are limited so make sure you book yourself a seat through Moshtix.
The evening will be hosted by local legend Marty Doyle.
HOST – Marty Doyle: Marty Doyle is a Creative from Sydney. He has worked in the music industry for 15 years across a wide range of roles including A&R, Artist Management, Publishing, Publicity, Bookings, Programming and Creative Consultancy. He has worked for Sydney Festival, Ivy League Records, Modular, Mushroom, Inertia, Goodgod Small Club, Vice and FBi Radio to name just a few.
6pm: INDUSTRY ESSENTIALS featuring:
Vanessa Picken [Comes With Fries], Eva Trifonas [Incgnto], Mark Dodds [Handsome Tours] and Jordan Brady [Winterbourne]. Hosted by Marty Doyle.
7:15pm RECORD AND RELEASE (co-presented by Inertia)
Featuring
Gab Ryan [Inertia], Meg Williams [Inertia], Justin Cosby [Inertia]. Hosted by Marty Doyle.
Meg Williams: Meg Williams is Head of Promotions at Inertia Music, one of Australia's leading independent music companies and the Australian arm of [PIAS]. Previously she was co-director at independent Artist Management company Spark & Opus and Executive Director at the Association of Artist Managers. Meg currently manages the careers of Adelaide based artist, producer and songwriter Oisima. 
Gab Ryan: Gab Ryan is a massive music fan, professional crowd surfer, and marketing expert, with seven years' experience across labels and boutique agencies. She is currently Marketing Manager at Inertia Music, looking after a roster of labels and artists including Sia, Secretly Canadian, Ásgeir, Sub Pop, Japandroids, Warp, and The Delta Riggs. Previously she was at Spunk Records and Caroline Australia, managing campaigns for Glass Animals, Mac DeMarco, Catfish and the Bottlemen, Spoon, and plenty more. Her first break in the industry was at Bossy Music, where she worked under Claire Collins, breaking some of the world's biggest artists such as Gotye, Lorde, and Flume.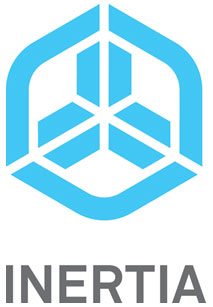 May 2, 6pm / 107 Projects, Redfern / FREE but booking required
Stay tuned for the announcement of upcoming speakers!
Sound Advice is supported by Create NSW, APRA AMCOS and 107 Projects.